Piemont rooftile, a modern shape for the roof

Piemont tiles fit a variety of roofs - including those with a contemporary character. The modern look of a building will be emphasized by the design of this roofing, but also its color - gray, anthracite or black-brown.
Modern buildings have simple, uncomplicated roofs, most commonly gabled slopes or envelope roofs. Their appearance in specific applications is presented in a compilation of two projects of detached houses of the "Archipelag" studio.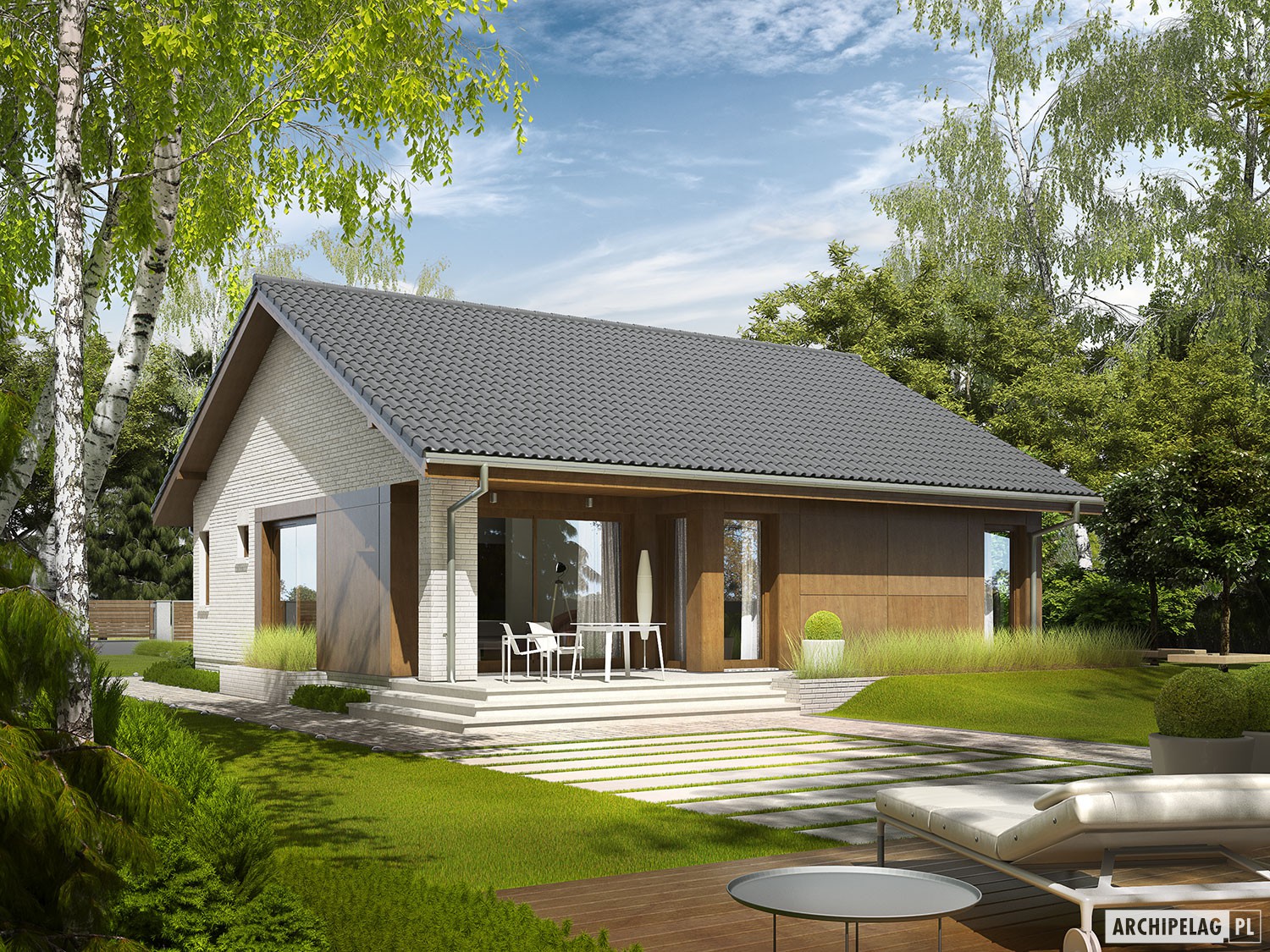 Rafael V – classic form and economic solution
Gabled roof
This is the most classic form of roofing. Projects with this type of roof enjoy constant popularity. The gabled roof works well when we want to achieve high performance in terms of energy efficiency. The austerity of the building's form is highlighted by the Piemont tile in gray (Titan) or anthracite, especially in combination with the white clinker on the facade.
Read more about the project here: Archipelag
Glen II G1 - comfort under a spreading roof
Envelope roof
Characteristic for wide, one-story houses. The large roof slopes in this 30 ° slope design will look great with Piemont Tile roofs in cool, dark colors (Titan, anthracite, black-brown). The envelope roof, emphasizing the contemporary character of the design, is not demanding in terms of correct positioning, which affects failure-free operation in the future.
Read more about the project here Archipelag