Longevous facades
The facade is the most visible and eye-catching part of the building.
At the same time, it is an element subjected to continuous influences of external factors, that's why it must be renovated from time to time.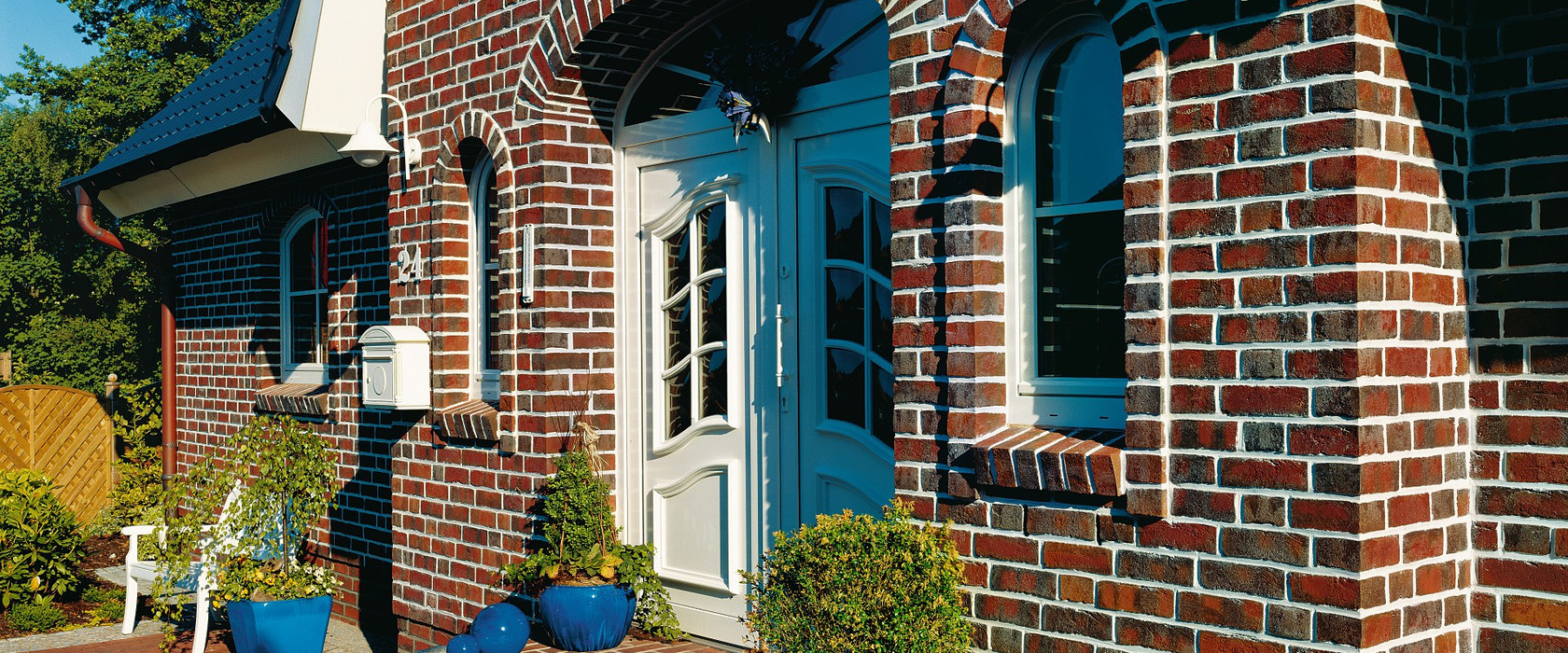 Depending on the location and the materials from which it was made, the periods between individual renovations may vary. In case of plaster façades, we have to renew the outer layer much more often as, under the influence of weather conditions, it begins to crack and lose its original color over time. Ceramic façades, made of clinker or face brick, are much more resistant to dust settling, and their durability and color stability are supposed to last for many years.
The facade tiles available on the market are an ideal way to change the image of our home. The wide range of ceramic tiles allows for a quick and easy creation of a facade, the final effect of which will be indistinguishable from a real brick façade. The optical impression of brick masonry goes hand in hand with technical properties such as durability, external strength and dirt resistance. In the long run, the choice of wall facing translates into considerable savings - minimizing the need for renovation and self-cleaning at every rainfall.
Another advantage of facade tiles is that they are also easy to fix. The tiles are simply glued to a properly prepared substrate.
Moreover, facade facings are available on the market not only in standard rectangular shape, but also in corner variations, suitable for laying on external angles. Both facade tiles, as well as clinker and facing bricks are very often used in renovations of old, post-industrial buildings. Contemporary architecture very often adapts historic industrial buildings, transforming them into modern living quarters, office buildings and commercial and service complexes.
Especially in case of downtown investments, where many of monuments are located in close vicinity, the use of brick facades allows buildings to be incorporated into a comprehensive urban design, referring to traditional urban development. With renovation and reconstruction of old buildings, facade tiles allow to quickly change the appearance of the facade, while also preserving its original design.
Arch. Anna Macjasz
Pracownia Projektowa Archipelag