A teenager's room lined with clinker
Kitchens, lounges, and even bathrooms - brick walls all over the place are becoming more and more common, allowing us to create interesting, unique arrangements in a variety of styles. Clinker bricks and facings may also be an inspiration and provide ideas for creation of a teenager's dream-room. Clinker is not just classic red walls. There are bricks and tiles - excellent for covering walls – available on the market in yellow, white, gray, anthracite, and even black, with smooth and structured faces, in classic or elongated format. Exactly what we need to create the perfect space for a teenager.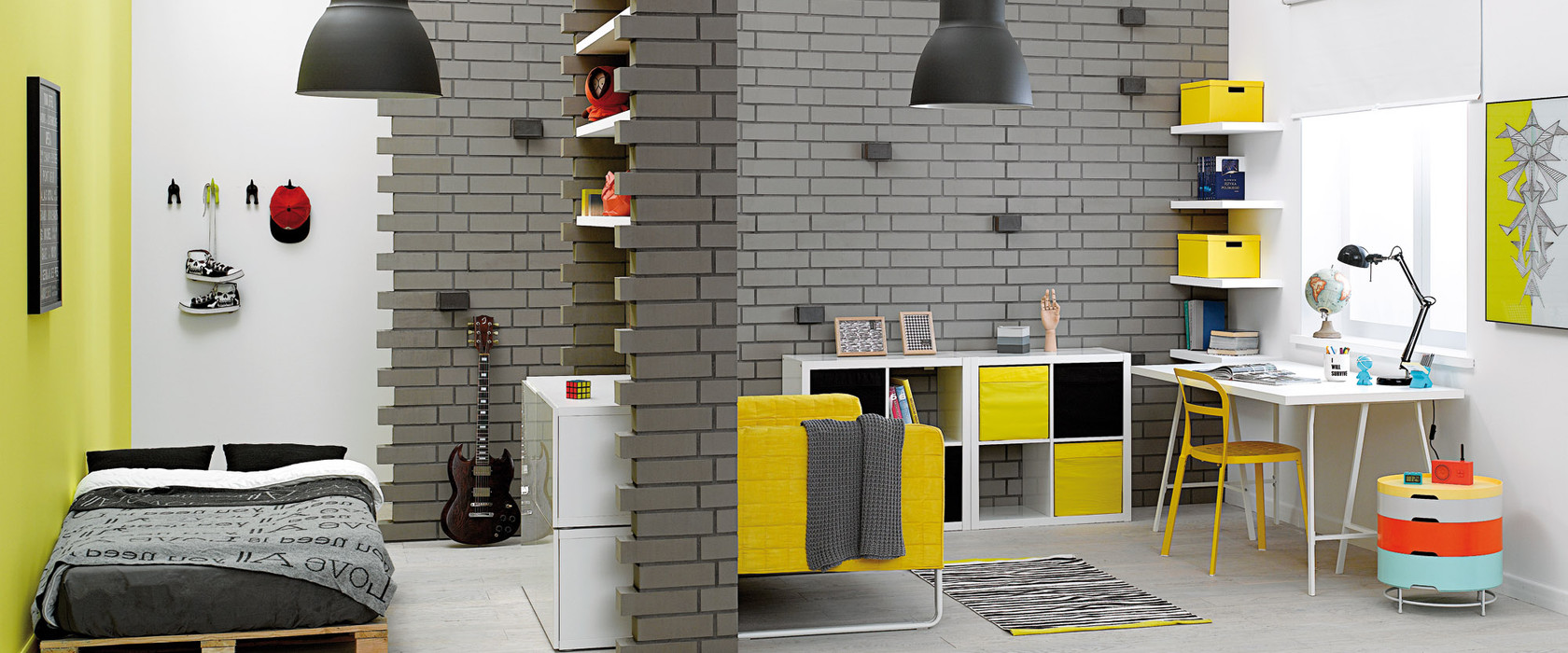 Boy version: it's all fun and games!
The modern character of this youthful interior was based on cool, industrial gray, brick walls. The functionality of the room is also determined and highlighted by the finishing material used: the clinker was used to build a wall dividing the room into areas meant for daily activities and rest. To avoid dullness, the bricks were arranged in such a way as to create a specific rhythm, emphasized by graphite and red bricks protruding from the wall. The roughness of the whole arrangement is highlighted by an irregular finish of the walls – some of the bricks at the wall's end were deliberately "forgotten" to be mortared in. In this interior, clinker is the basis of functionality and design, making it a great backdrop for modern furniture and accessories. Introducing a lively color - canary yellow - lends the room a unique character which, at the same time, is easy to re-arrange.
Girl version: a princess's room with a contemporary twist
This version of a teenage girl's room is a calm, but certainly unique arrangement. The cool, bleached floor and white walls, free of clinker, are a minimalistic background for the gray FARO bricks. All it took was to add some cozy textiles and designer accessories to achieve the effect of a beautiful, subdued interior, but not devoid of character. Brick elements decorate the room, but also designate its functions. Located in the central part of the room, the wall divides it into a work area and a bedroom area. In the clinker room, a wall has also been erected, designating a wardrobe area, which allowed for foregoing any actual wardrobes. In this interior, every girl will feel like a princess in her (and only her) tower!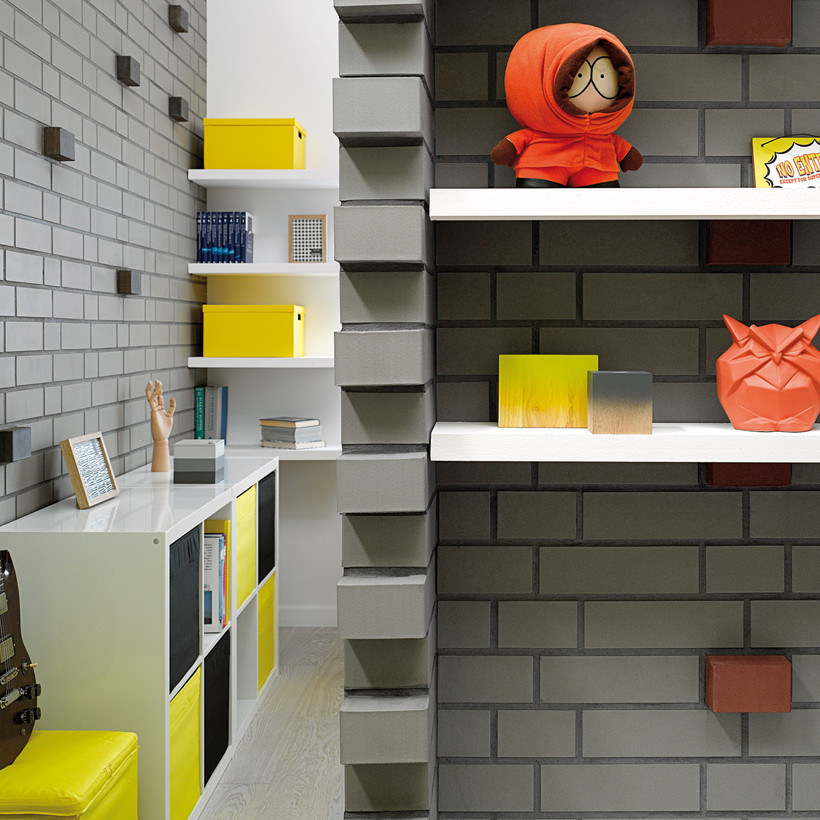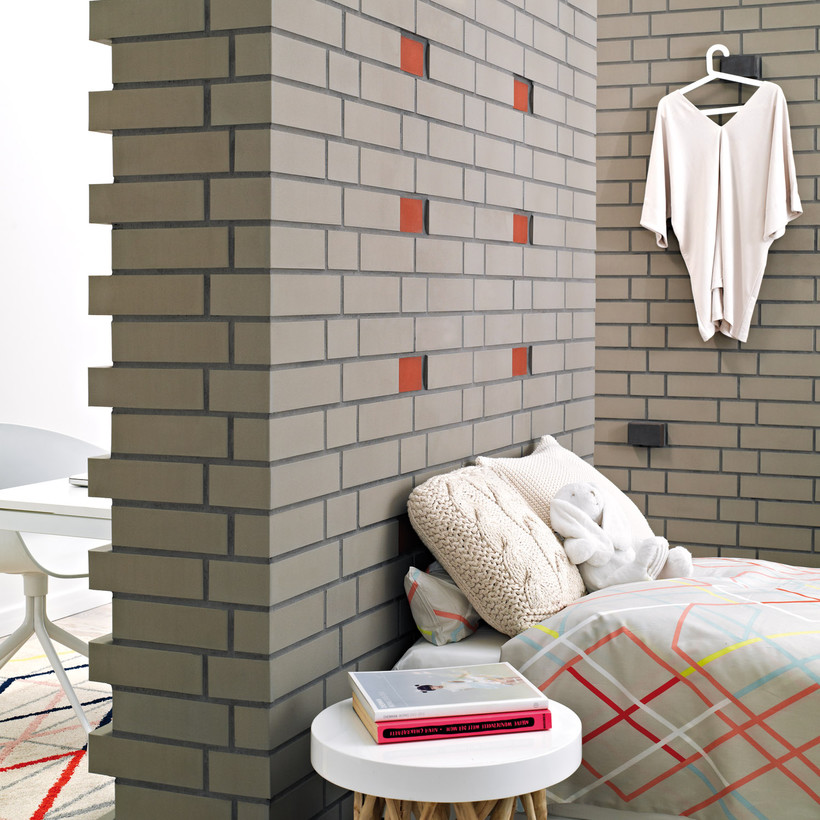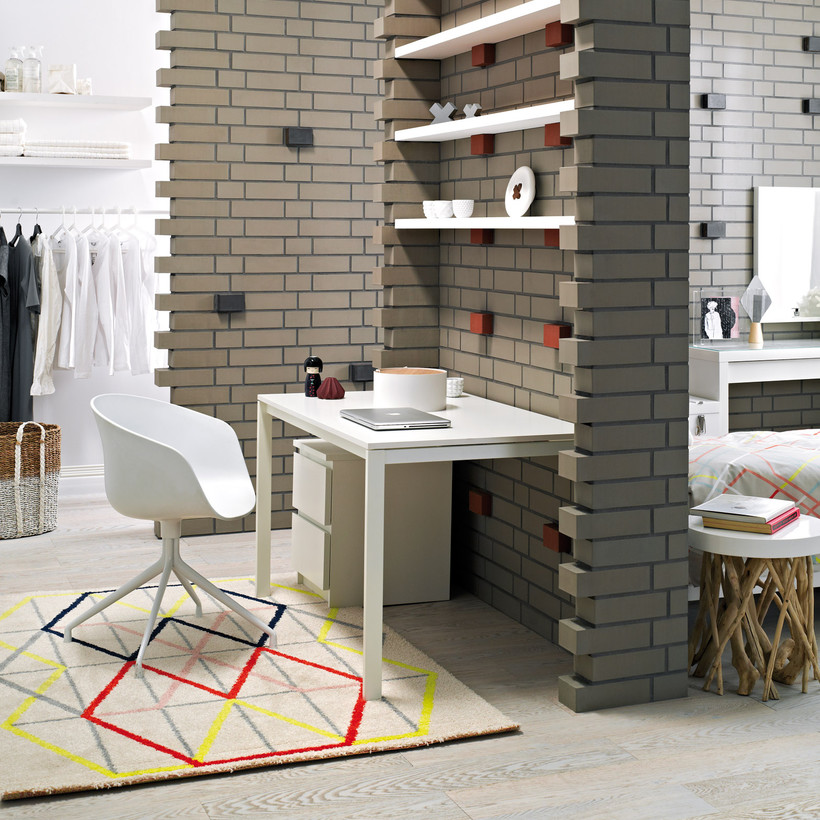 Tip: How to apply clinker in the interiors?

In interiors it is best to use tiles that are lighter than bricks and take up less space. They can be inserted into walls or their fragments, also those made of g-k boards. By using angular plates, we will achieve the effect of a brick wall, indistinguishable from that made of bricks. Nothing prevents you to compile elements covered with tiles with details made of bricks: thanks to the availability of a given color in different product versions (plate, angle plate, brick "hole" and full) we will create any compositions. It is worth remembering about choosing the appropriate building chemistry dedicated to clinker - adhesive and grouting mortars, as well as professional workmanship, eg proper grouting (in the case of bricks and clinker tiles, grouting is not allowed by rubbing the whole surface).