Clinker post-industrially
Brick, especially the classic red one, is an inseparable element of the architecture of the world metropolises. It is also a natural part of original lofts.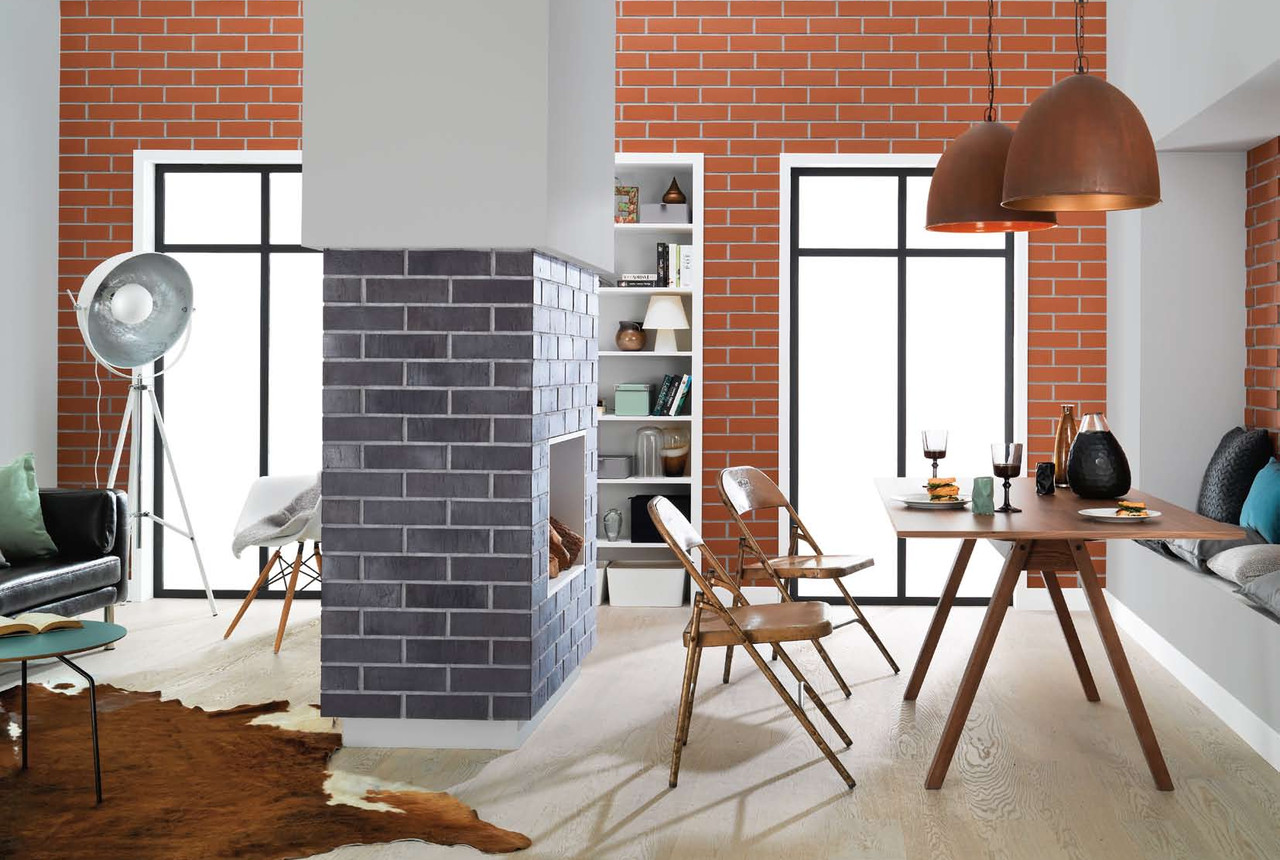 However, it is more and more frequently encountered in the interiors of new buildings, especially in the currently popular soft-lofts. The arrangement of the living room and dining room maintained in such a post-industrial climate is based on the combination of two types of clinker tiles.
The surface of the main wall is covered with the Melbourne brick tiles with a smooth surface, while the fireplace which divides the room – with the Sydney tiles in anthracite color, lightly "aged" by characteristic shading and scratches. This contrasting, but subdued color combination determines the character of the rest of the interior: furniture and accessories in the vintage style. Metal lamps and chairs in a rusty red color, leather on the floor and sofa upholstery create a calm but not boring interior, cozy, but loft-like. Soft-loft!