Teenage girl's room in an original arrangement
Clinker kingdom
Wrapped in clinker – this is how a teenage girl's room can be described, in which the style and functions are determined by the material used on the walls. In this interior, a calm but certainly original arrangement is achieved.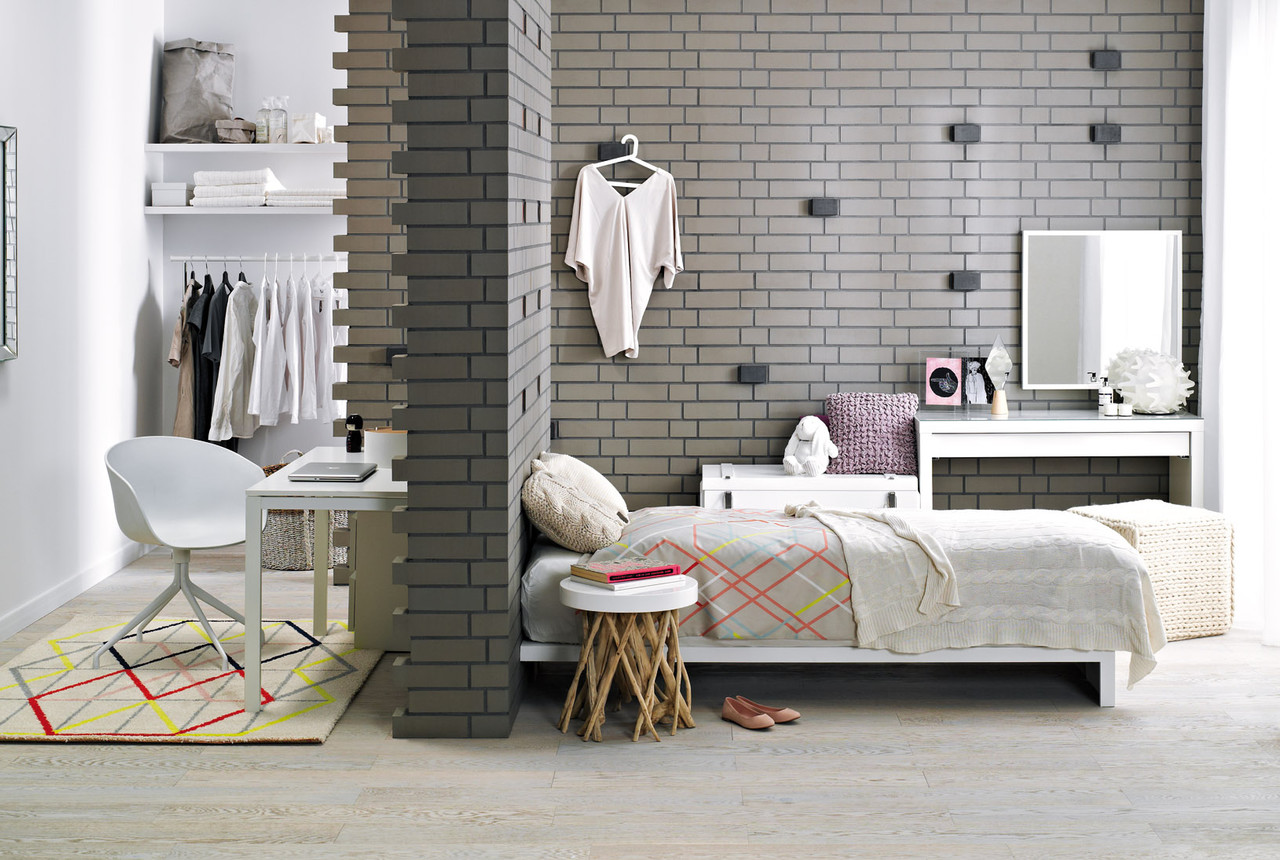 In the version of the room for teenage girls, the designers developed a calm, but certainly original arrangement. The cool, white floor and whiteness of walls uncovered with clinker constitute a minimalist background for FARO gray bricks. It was enough to introduce some cozy textiles and designer accessories to achieve the effect of a beautiful, subdued interior, but not without character.
Brick elements decorate the room, but also determine its functions. The wall set in the central part of the room divides them into a work and bedroom part. A wall separating the wardrobe area was also built in the clinker room, which made it possible to eliminate the need for wardrobes. In such an interior, each girl will feel like a princess in her (and only her) kingdom.
Clinker bricks and claddings are a great inspiration for creating a teenager's dream room. Because clinker is not only classic red walls. On the market, you will find bricks and tiles in yellow, white, gray, anthracite and even black color, with a smooth and structural face, in a classic or long format. They will allow you to create a perfect space for a teenage resident.