Safe and practical interior for the whole family
The presented interior combines a representative living room with a place to work and the children's play area.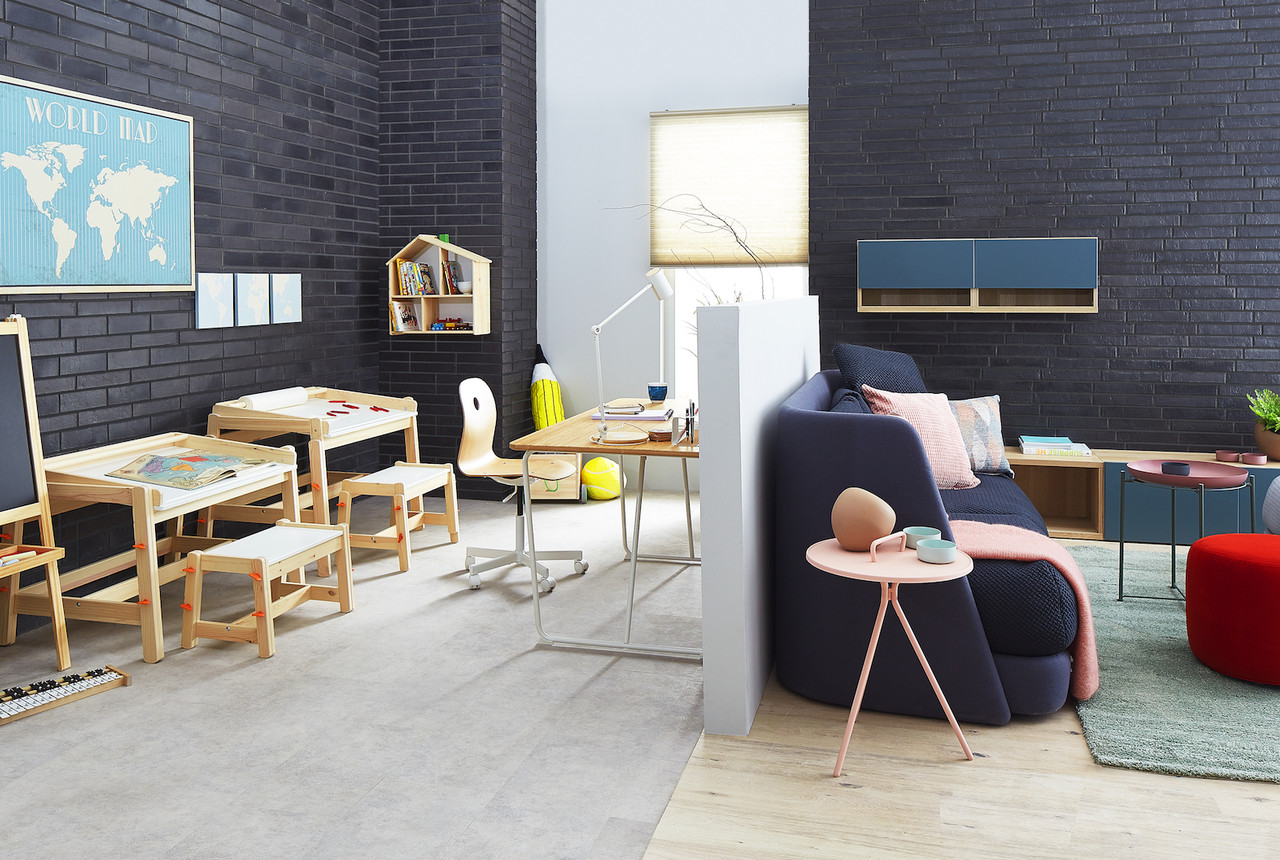 Elegant chic is provided by the anthracite, silver-shaded clinker brick Sydney in the NF format (240 x 115 x 71 mm) and the new, longer LDF format (290 x 115 x 52 mm), which in combination with fabrics, plants and accessories in vivid colors, create a sublime and cozy living room.
The use of a single-color bricks visually integrates this multifunctional space, which is not only practical, but also encourages to spend time together and build relationships.