Living room with a brick wall
The use of the brick wall effect will make the interior interesting and unique. In the case of the "old wall" effect, the MOORBRAND face tile works perfectly.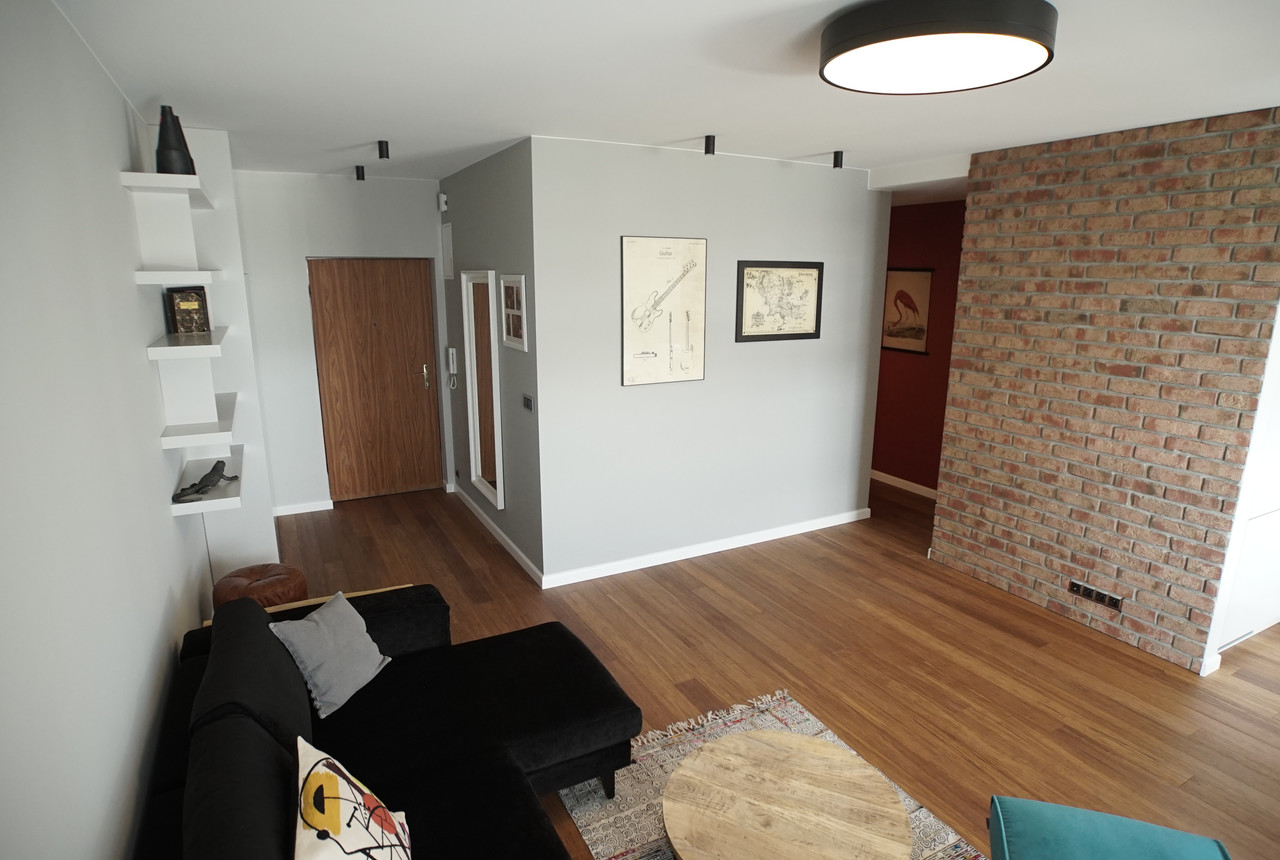 When designing a modern living room, the Szybkie Metamorfozy studio decided to use the face plate, hand-formed Moorbrand from the Mediterran collection. The use of this product in a modern living room made it possible to obtain an unusual effect, owing to which the brick wall became a decorative element giving the interior its character.