Glamour brick living room
legance and harmony
A glamorous living room and its attributes – elegant couches, crystal chandelier, stylish accessories – look even more spectacularly against the background of clinker walls. Inside, the Quebec bricks with a pearl-white color and a splintered face structure are juxtaposed with anthracite Sydney, whose surface is distinguished by scratches and metallic glow.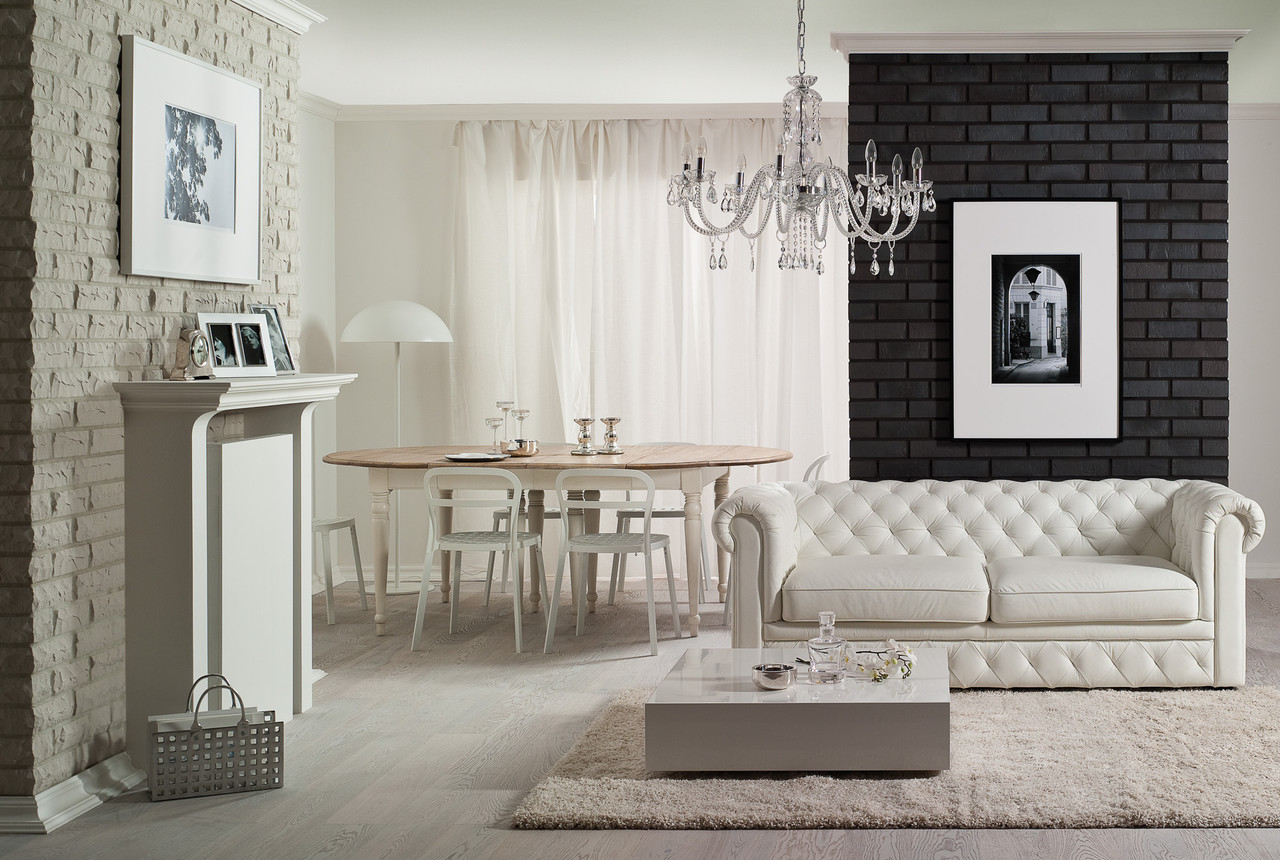 Contrasting colors, as well as unique structures, break the predictability of the interior design, adding austerity on the one hand and elegance on the other.
Harmony and distinctive character
A seemingly impossible combination of industrial material, which is a brick, with refined elements of the living room decor, allowed to create a harmonious, original and unobvious interior. So maybe it is sometimes worth to break the scheme and invite bricks to more sophisticated interiors?
Making the wall or its fragment look like an old wall results in a unique effect. Brick and wood in warm, friendly tones, complemented by expressive, optimistic accessories will create an interior that makes you want to live.
The elegant contrast of white and black
The nature of modern arrangements can be highlighted through the use of clinker in more bold and distinct colors, such as dark graphite or gray. It is worth considering the contrasting permeation of white and black – a combination of colors associated with elegance and contemporary interior design.
The play of texture – unique chopped brick with a very original structure intriguingly reflects the light. Everything we put next to it, seems even smoother due to contrast. The wall itself is also very decorative – refracted light in the hollows catches the eye.