Dining room in strong colors
Modern arrangements are fond of strong colors of: walls, furniture, accessories. To emphasize the character of the color that dominates the interior even more, it is good to create an equally strong background for it.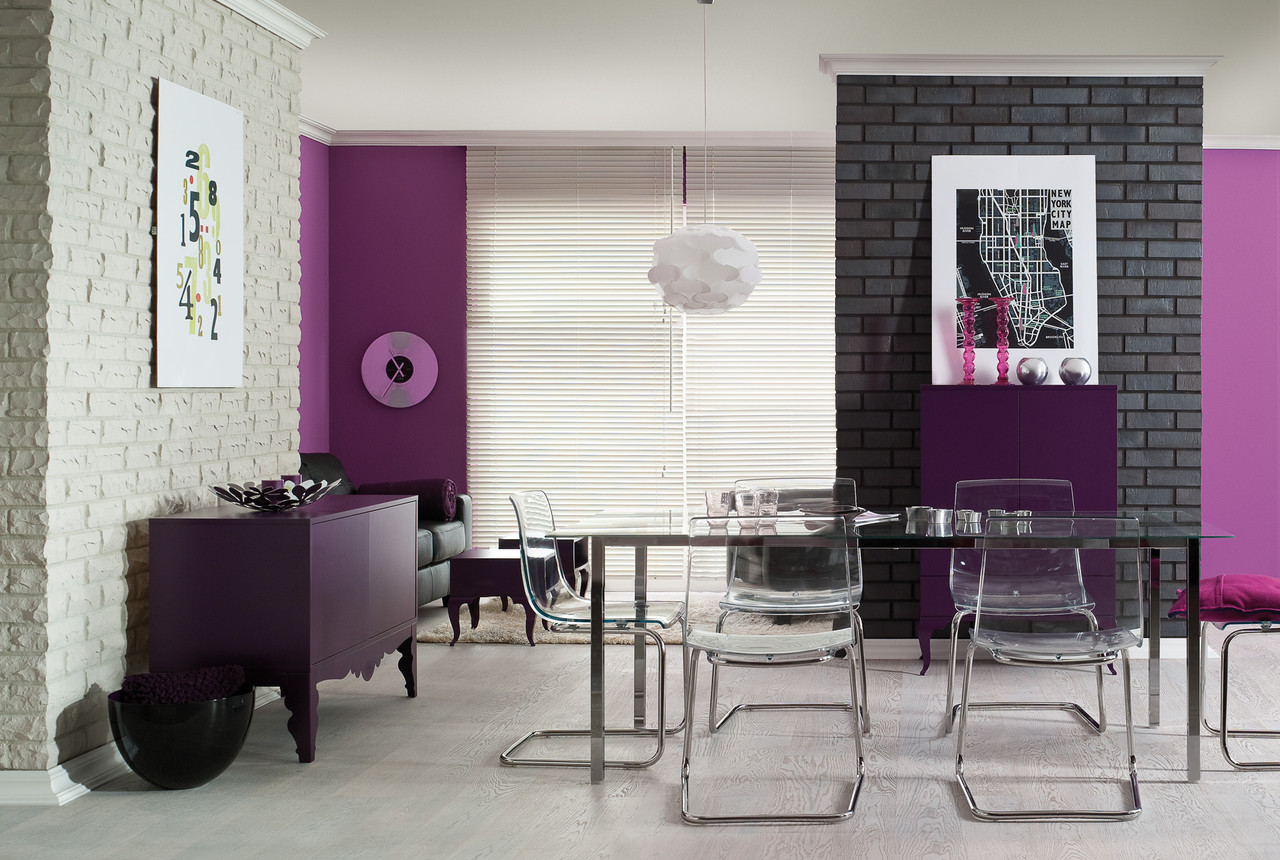 In the presented interior, clinker walls in achromatic shades of white and anthracite play such a role, as they are to expose purple dressers. The contrast effect is additionally reinforced by the structure of the used bricks: Quebec with a shell, rock-like face, and Sydney with a scratched surface.
Owing to the combinations of colors, structures, forms and materials – of both architectural elements and furniture – a dynamic, modern and yet non-overwhelming interior where the color is of great importance was obtained.