Clinker living room with a folk accent
Freshness, modern character
Everything is allowed in contemporary interiors, and bold, unobvious combinations of materials and reaching for various arrangement elements belonging to various styles often lead to spectacular effects. It is no different in the case of the presented interior, where clinker surfaces form the basis for the whole stylization.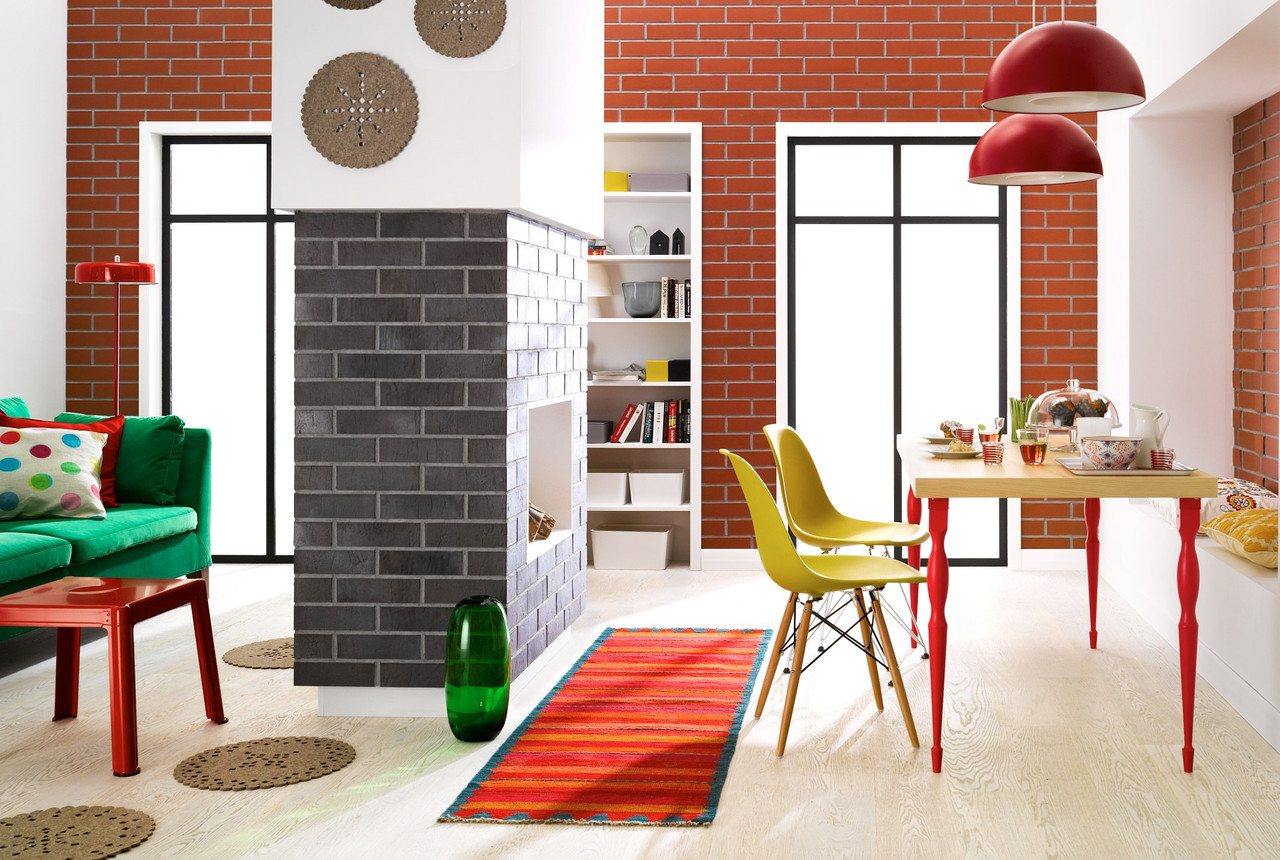 The wall dominating in the room is covered with smooth clinker tiles Melbourne in a classic red color, which warm the entire interior and combine its zones – the seating and dining areas – into a harmonious whole.
The centrally located fireplace is distinguished by a cladding of anthracite Sydney tiles with an irregular, scratched surface, contrasting with the brick red wall. It is worth to pay attention to the niche in the dining room: the method of laying tiles used here, which imitates a wall made of masonry bricks in a so-called running bond, creates an interesting spatial effect and is an attractive element of the design.
Furniture in vivid, strong colors and accessories – folk pillows and felt carpets – cutouts give the interior a fresh, modern character.