A teenager's room in a modern arrangement
In what kind of interiors do teenagers feel the best? The answer is simple: functional and original. The WOW effect! will be achieved owing to the use of clinker claddings, which certainly do not belong to boring and frequently used finishing materials.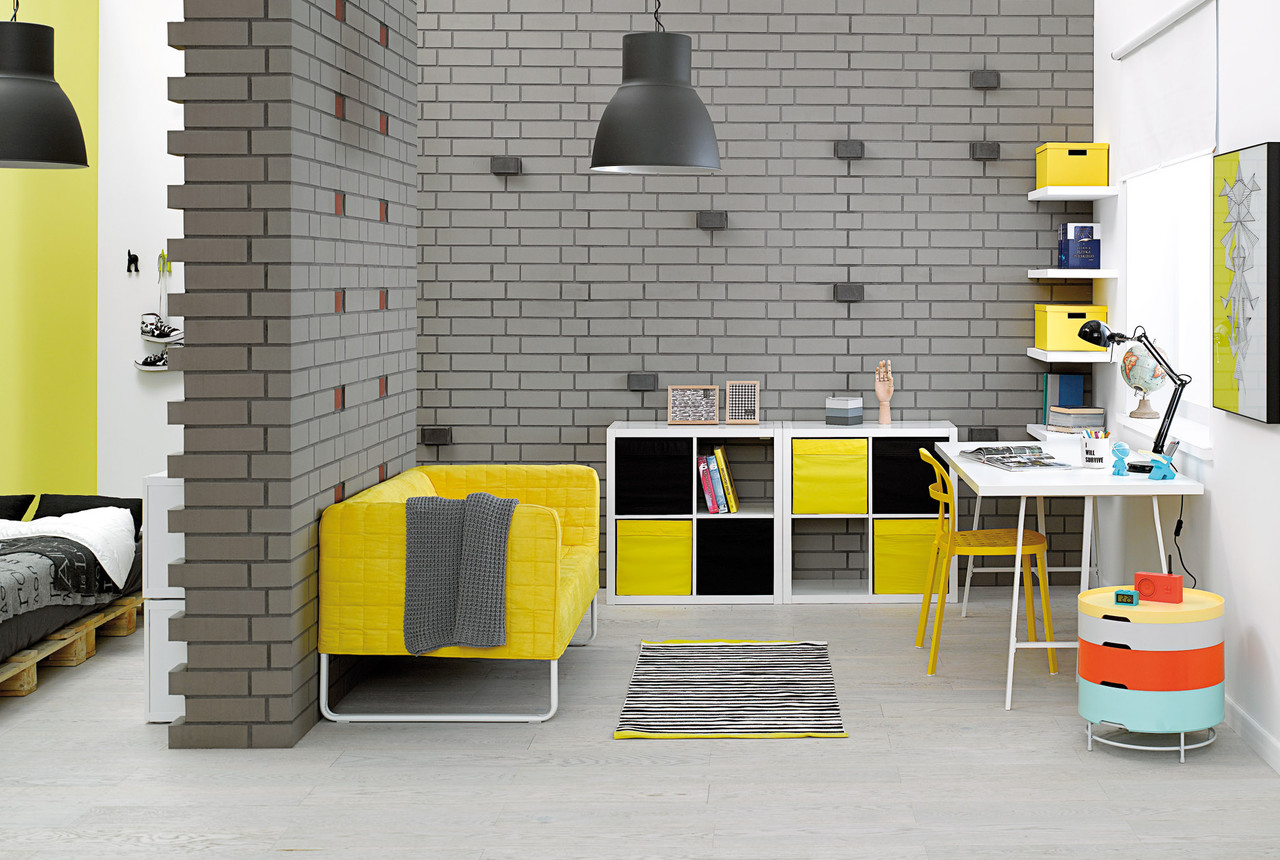 The modern character of the interior was built on the cool, industrial gray walls made of FARO bricks and gray shaded smooth tiles. The functionality of the room is also determined by the finishing material: clinker was used to build a wall dividing the room into a living and leisure area.
To make it more interesting, the bricks are arranged in such a way as to create a peculiar rhythm emphasized by graphite (Portland) and red bricks (Melbourne) taken out of the wall.
The pugnacity of the entire arrangement is added by the irregular finish of the walls – at the end of the wall, some bricks were deliberately "forgotten". Therefore, the clinker is a base of function and design in this interior, constituting a great background for modern furniture and accessories. The introduction of a vivid color – canary yellow – gives the room a unique character, but you can easily re-arrange it.