A modern kitchenette
Creating a kitchen space requires a creative approach and the use of resistant, durable materials such as clinker.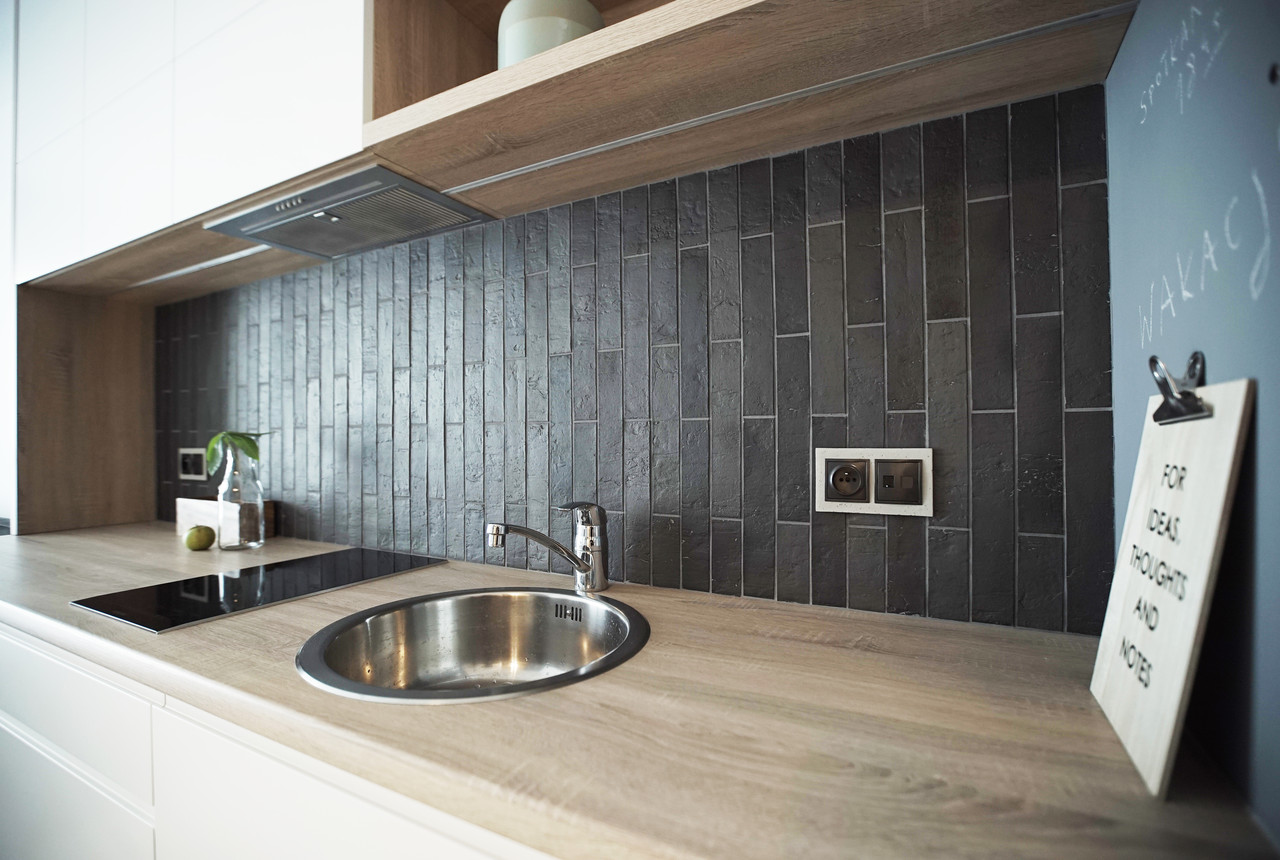 In the presented interior, designed by the Szybkie Metamorfozy studio, the SYDNEY clinker tiles were used in a new, longer PELDF format (290 x 14 x 52 mm), which are the strongest element of this modern arrangement. The heterogeneous texture of the tiles faces and the silvery shades give the interior dynamism and make it unique. When developing this space, the creators of the design decided to arrange them in a unique, vertical way, which undoubtedly attracts attention and gives the design a modern character. Clinker is a material that you can rely on. Owing to its exceptional durability and resistance, the wall above the kitchen counter will be safe, and it will not be a problem to remove the stains that appear while cooking. Clinker tiles are an ideal choice for investors looking for aesthetic materials with high technical parameters.
Photo: Design studio Szybkie Metamorfozy