Anthracite clinker in the living room
Living room for the bold
Clinker is a material for "special tasks". When spending time together with the family, full of energy and unexpected events, it is worth to choose such an interior finish that will ensure peace and does not require renovation or even frequent refreshment of the room.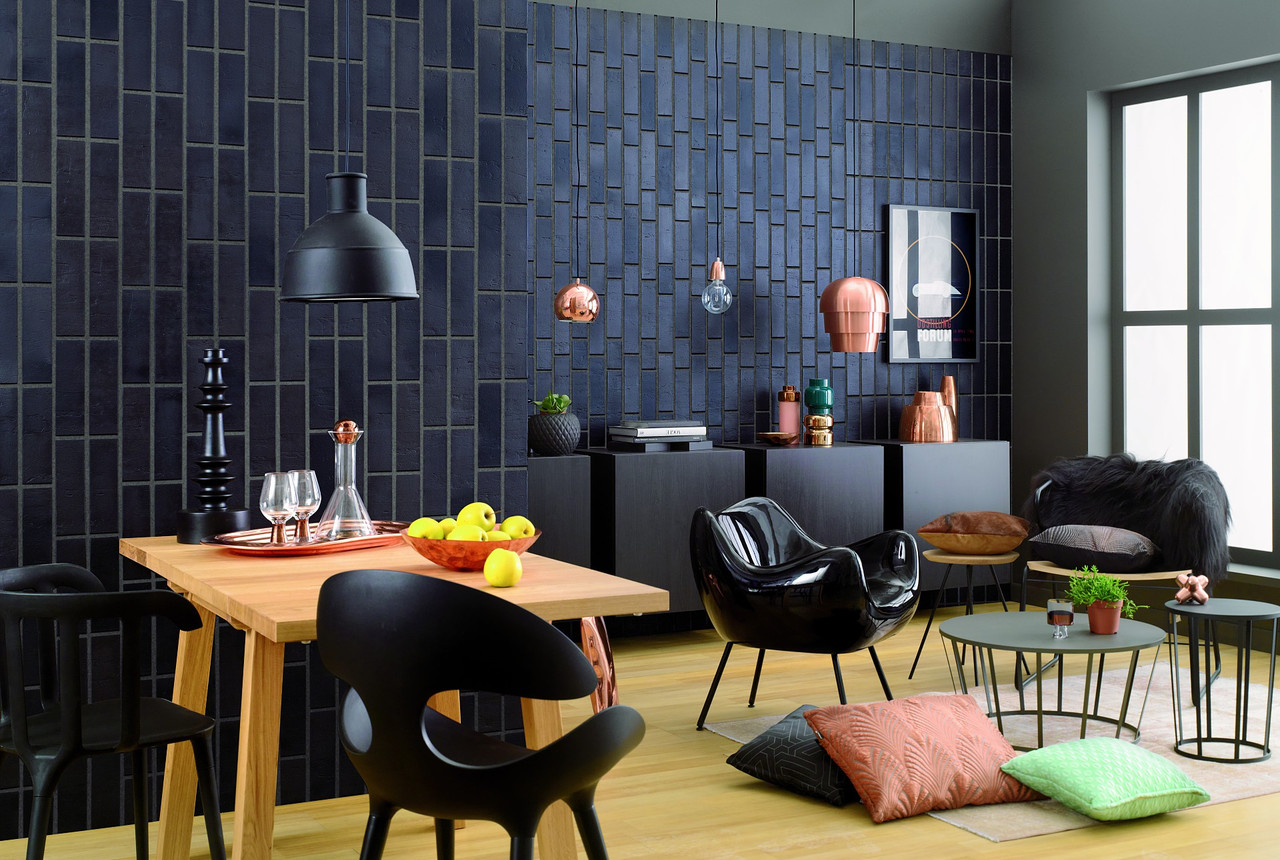 The character of this original interior of the living room is determined by the cladding of the walls – the Röben clinker tiles Sydney in a distinctive anthracite color with a silver sheen. The "spatial" color and irregular structure of the tile face create an interesting effect of chiaroscuro, as a result of which the clinker walls constitute a unique base on which the style of the entire interior design was built. The contrasting, warm wooden floor, original furniture and accessories such as lamps and small objects of everyday use in the copper color match it perfectly. All this creates a unique, sublime interior, corresponding to the tastes of the bold investors who want to stand out.
When designing the interior with the use of bricks or clinker tiles, it is worth to think over the way they are laid. A non-standard solution was applied here – the tiles are arranged vertically. Various methods were also used: parallel and offset arrangement. All these treatments give the interior dynamism, which is additionally emphasized by the texture of the face and the silvery shading of the tiles.