Roof details
Professional construction of a roof consists not only of the right selection of ceramic tiles, but also of the entire system of roof accessories.
The necessity to use a variety of finishing elements is dictated both by safety requirements and by the desire to achieve the right visual effect. The roof design must include such elements as ganders, antenna- or half- tiles, snow stops and vent chimneys.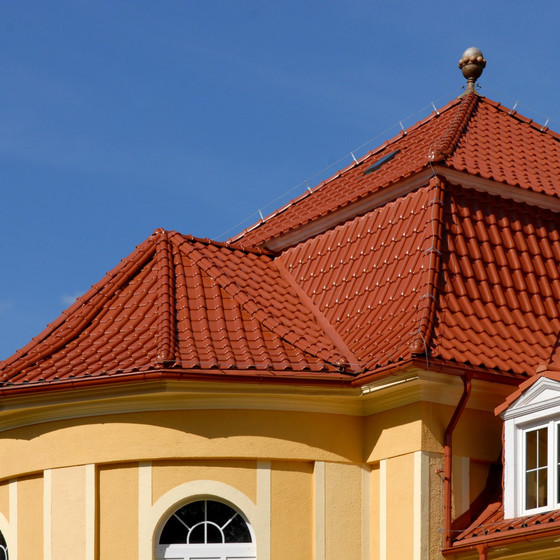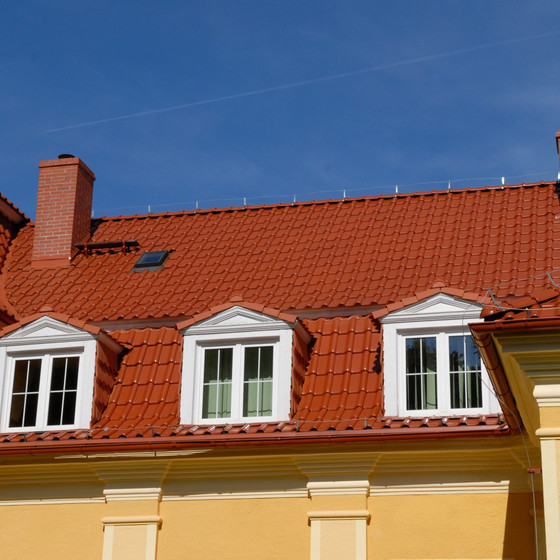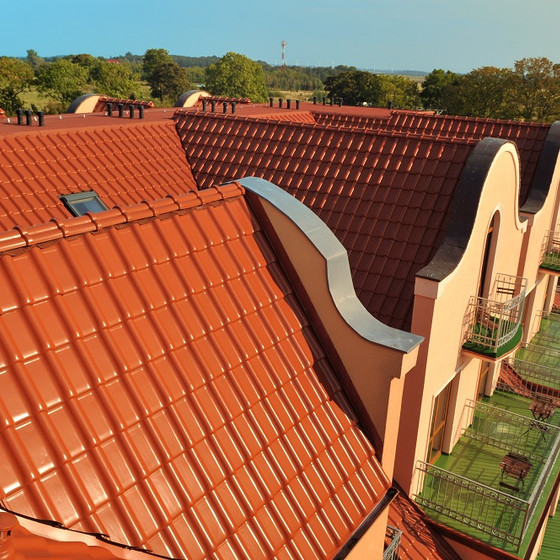 Roof accessories should also be selected to ensure durability of the structure for many years to come. Properly matched ganders will successfully seal the roof ridges and allow proper execution of tight joints between the ridges. Ventilation tiles are also very important. They facilitate the free flow of air under long roof slopes and in areas where ventilation of the roof is difficult, especially at roof windows or chimneys. The air circulation between the interior and the surrounding of the building is also provided by chimney tiles, designed for venting the sewage pipes.
Wincenty Witos Agribusiness School Complex in Bolków. Roof: copper MONZAplus tile.
After attending to all technical requirements, it is necessary to take care of the aesthetics of the roofing. The attractiveness of the roof is influenced by both its shape and the type and color of the ceramic tiles. In addition, the use of ceramic details allows aesthetic integration of roof elements such as ventilation chimneys and antenna tiles. Roof accessories are currently produced in the same color range as ceramic tiles. As a result, we can easily adjust the color of the ganders or vent tiles to the color of the basic rooftiles. Investors who like ornamental decorative elements, may choose to finish rooftops using ceramic roosters or owls.
Arch. Dorota Palmączyńska
Design Studio​​​​​​​ Archipelag