Hobart
Rustic anthracite brownshaded
The unusual color of this brick, combined with the intriguing appearance of the face - rough, full of convexities and hollows, creates a unique product, certainly distinctive in the offer of clinker bricks available on the market.
Although rustic by name, it does not necessarily have to be used only in projects with a more traditional expression: it can also be chosen to finish the facade or its elements of modern or even industrial buildings.
The pattern can form a coherent whole or give the impression of chaotic and disordered.
It increases the thermal insulation properties of the entire wall partition.
The big advantage is the possibility of laying bricks in various ways
Frost-resistant, durable, acid-resistant and alkali-resistant.
---
gallery of similar products
Technical data
The total area of perforation
Bulk density of brick NF i LDF
1500 kg/m3
Bulk density of brick VNF i VLDF
2300 kg/m3
Bulk density of brick NF SP
1650 kg/m3
Bulk density of brick 7-S
1900 kg/m3
Bulk density of brick XLDF
1600 kg/m3
Strength of brick NF, NF SP, LDF, XLDF
≥35 N/mm2
Strength of brick 7-S, VNF, VLDF
≥45 N/mm2
Coefficient of thermal conductivity of brick NF, LDF, XLDF
P = 50% - 0,37 W/mK
P = 90% - 0,43 W/mK
Coefficient of thermal conductivity of brick NF SP i 7-S
P = 50% - 0,45 W/mK
P = 90% - 0,51 W/mK
Coefficient of thermal conductivity of brick VNF, VLDF
P = 50% - 0,72 W/mK
P = 90% - 0,79 W/mK
Available formats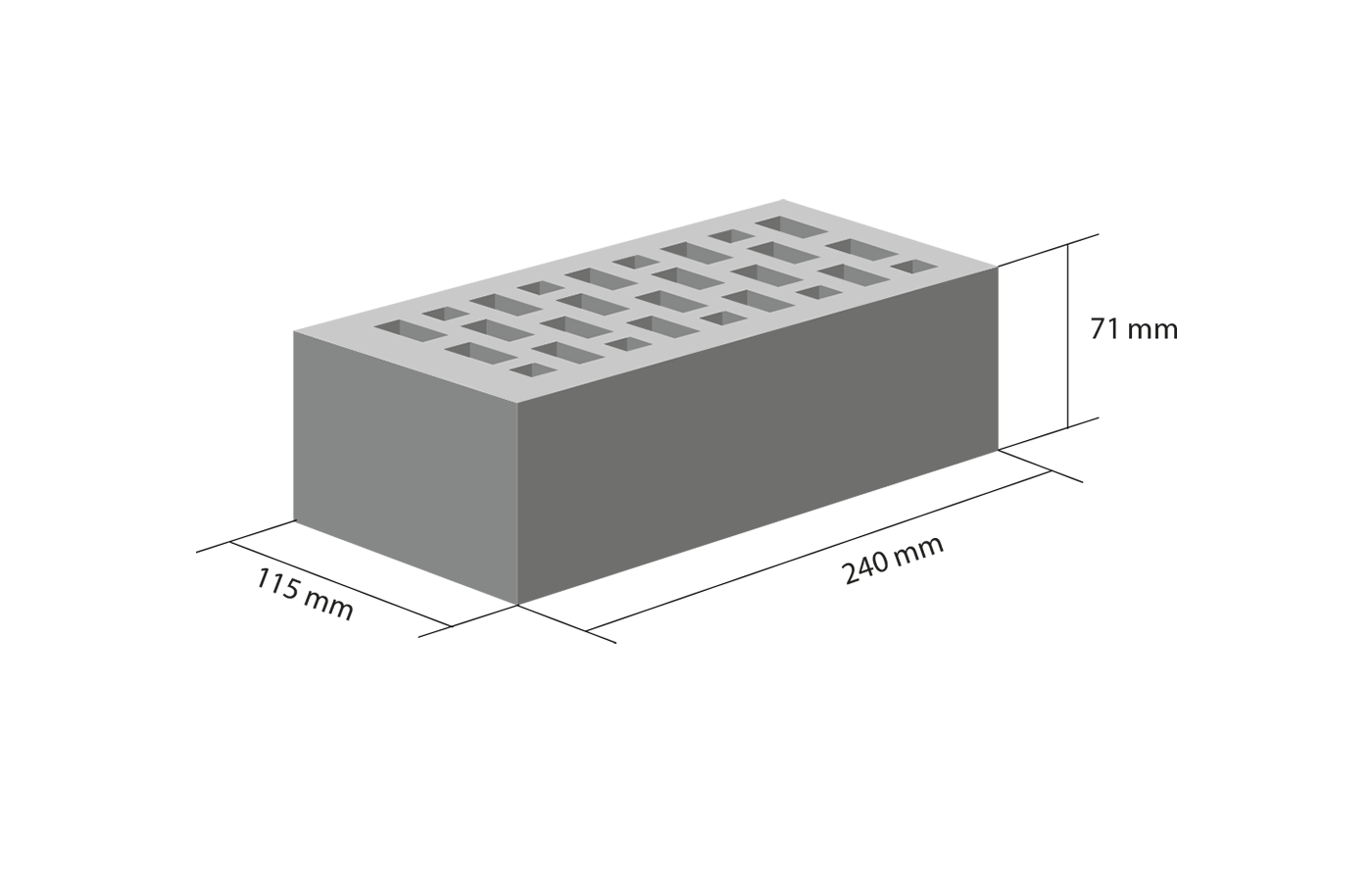 Brick NF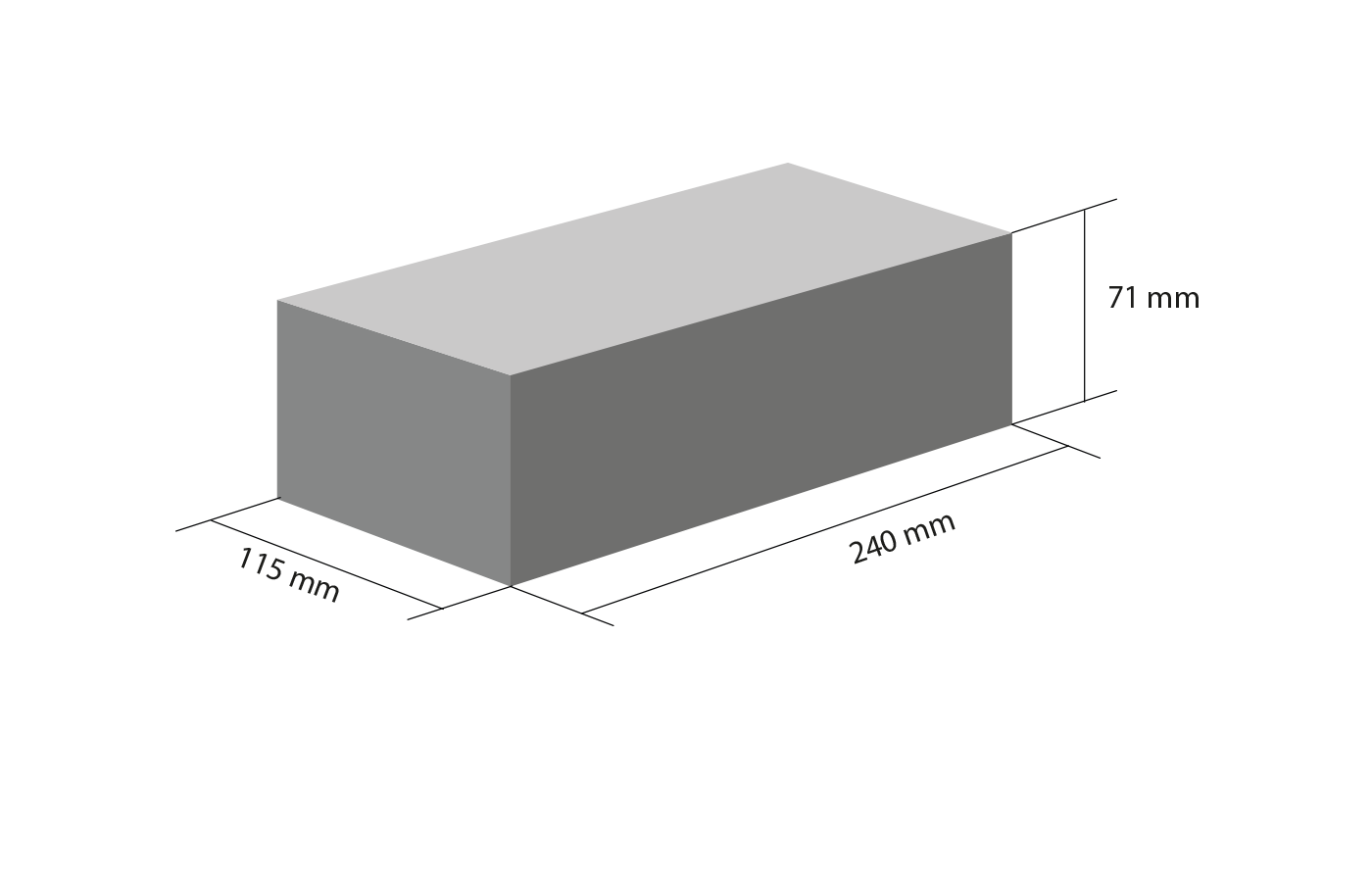 Brick VNF