Brisbane LDF
Shaded smooth
Clinker brick, distinguished by its color in shades of gray with a metallic sheen, underlined by a smooth face structure.
Definitely modern in expression, it is an excellent choice for buildings realizing the assumptions of economical, modernist architecture, harmoniously composing with other materials characteristic for this trend in construction, such as glass, metal or concrete. In addition to aesthetic values, its advantage is also very good technical parameters, including, above all, high resistance to adverse weather conditions.
Brisbane is also an excellent choice for interiors, especially those with a loft character.
Interesting coloring
Metallic shimmering surface of the face
Perfect for modern projects
Extended LDF format (290 x 115 x 52 mm)
---
Technical data
The total area of perforation
Bulk density of brick NF i LDF
1500 kg/m3
Bulk density of brick VNF i VLDF
2300 kg/m3
Bulk density of brick NF SP
1650 kg/m3
Bulk density of brick 7-S
1900 kg/m3
Bulk density of brick XLDF
1600 kg/m3
Strength of brick NF, NF SP, LDF, XLDF
≥35 N/mm2
Strength of brick 7-S, VNF, VLDF
≥45 N/mm2
Coefficient of thermal conductivity of brick NF, LDF, XLDF
P = 50% - 0,37 W/mK
P = 90% - 0,43 W/mK
Coefficient of thermal conductivity of brick NF SP i 7-S
P = 50% - 0,45 W/mK
P = 90% - 0,51 W/mK
Coefficient of thermal conductivity of brick VNF, VLDF
P = 50% - 0,72 W/mK
P = 90% - 0,79 W/mK
Available formats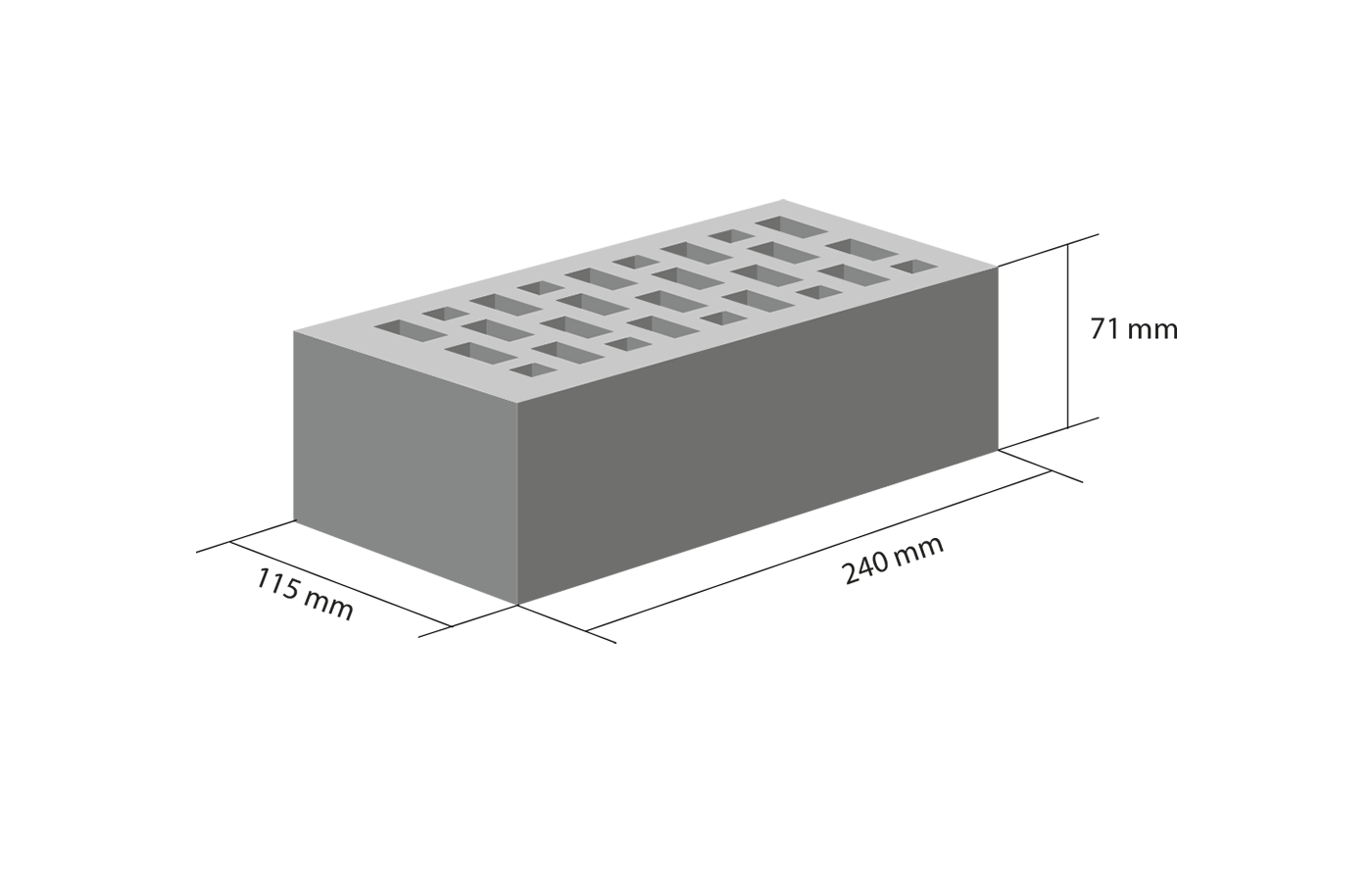 Brick NF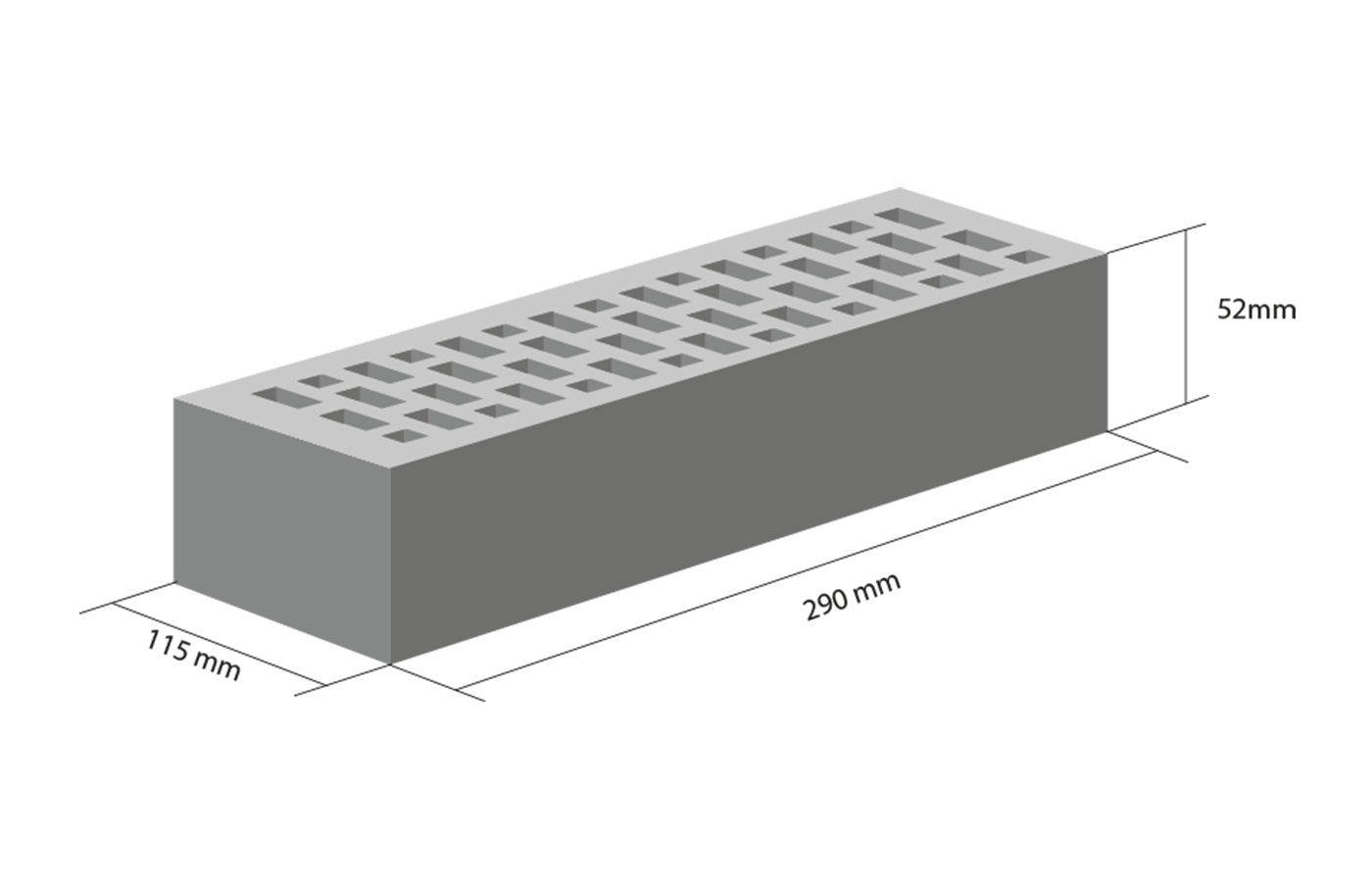 Brick LDF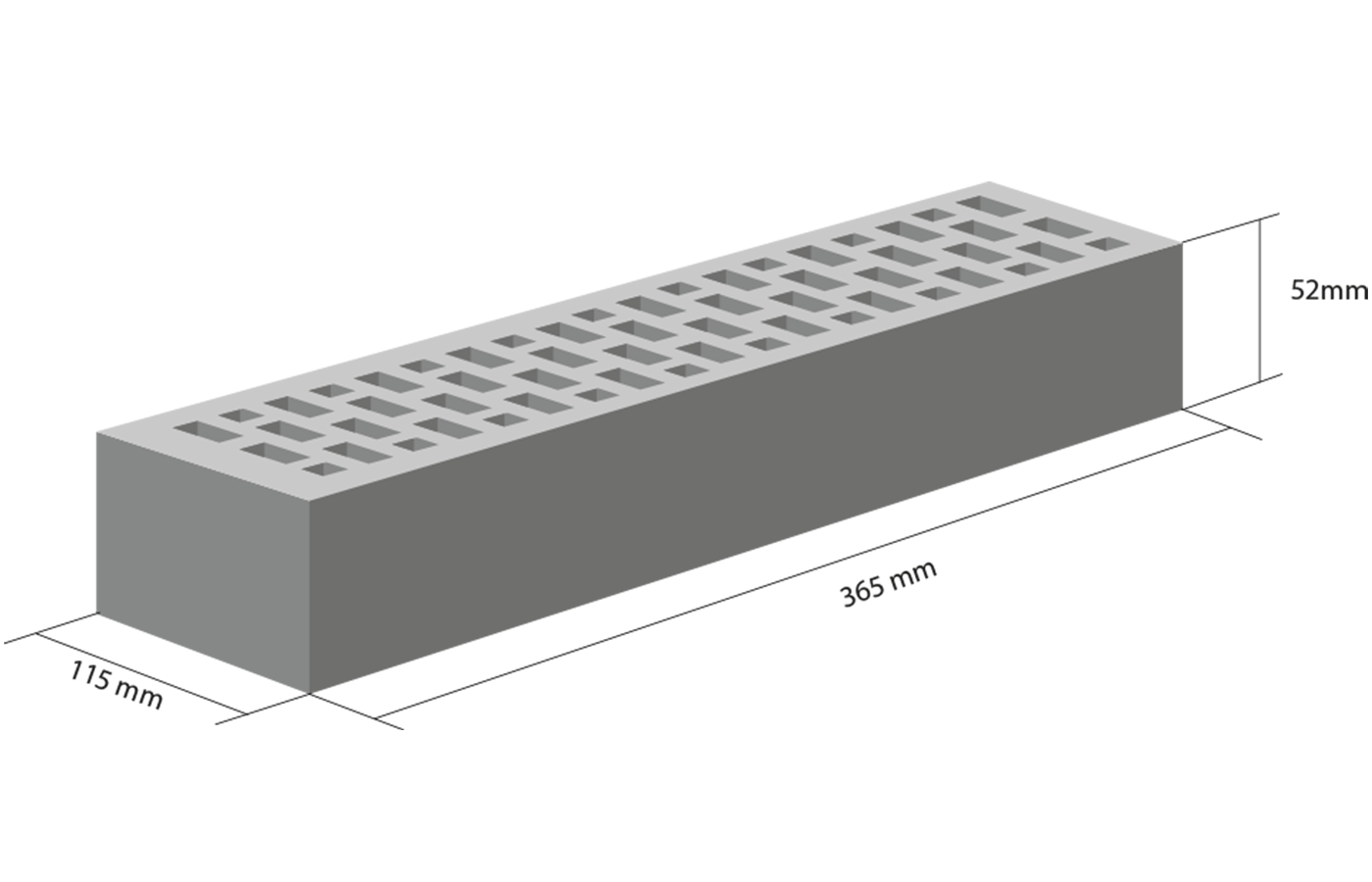 Brick XLDF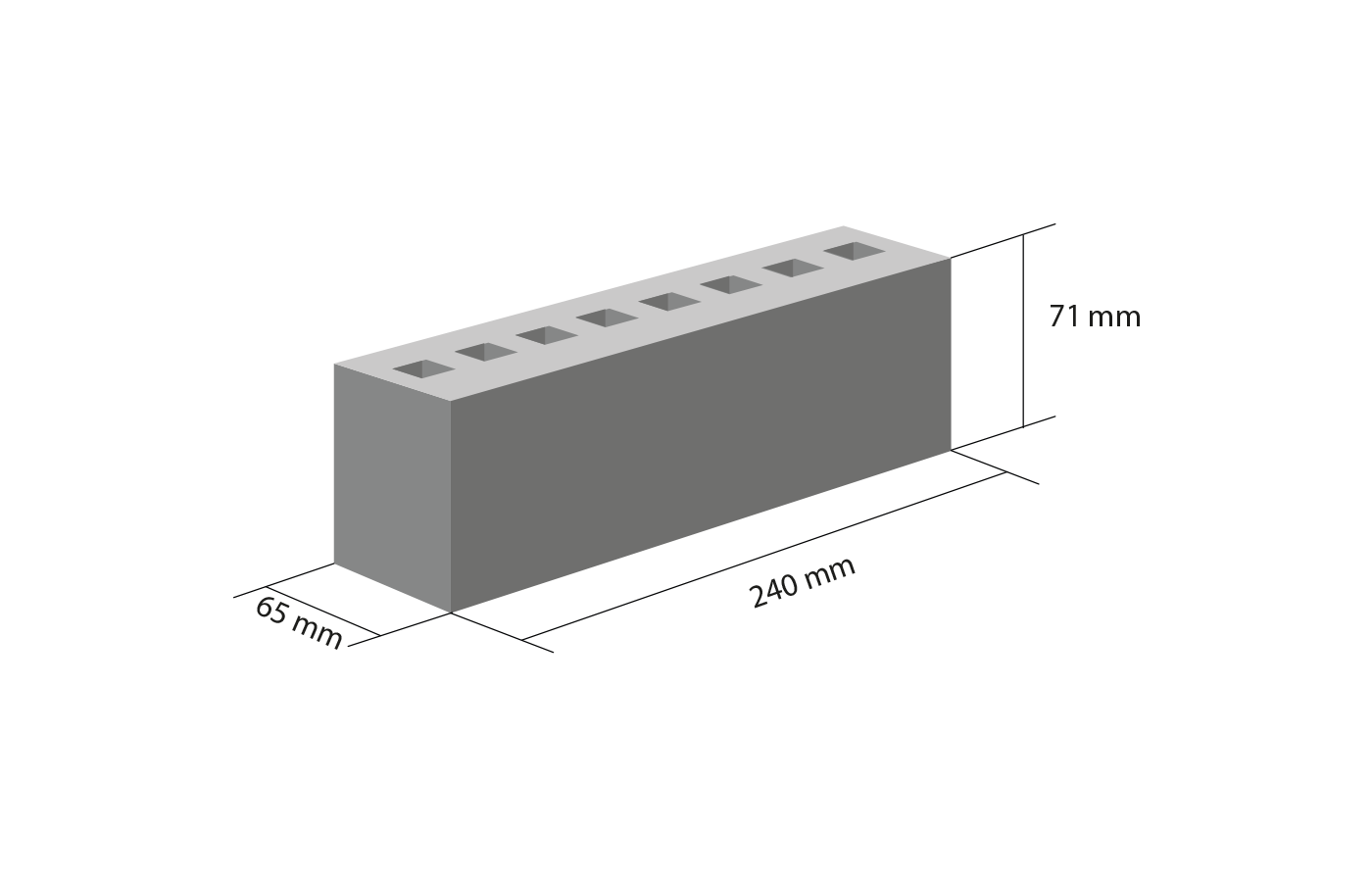 Brick NF-SP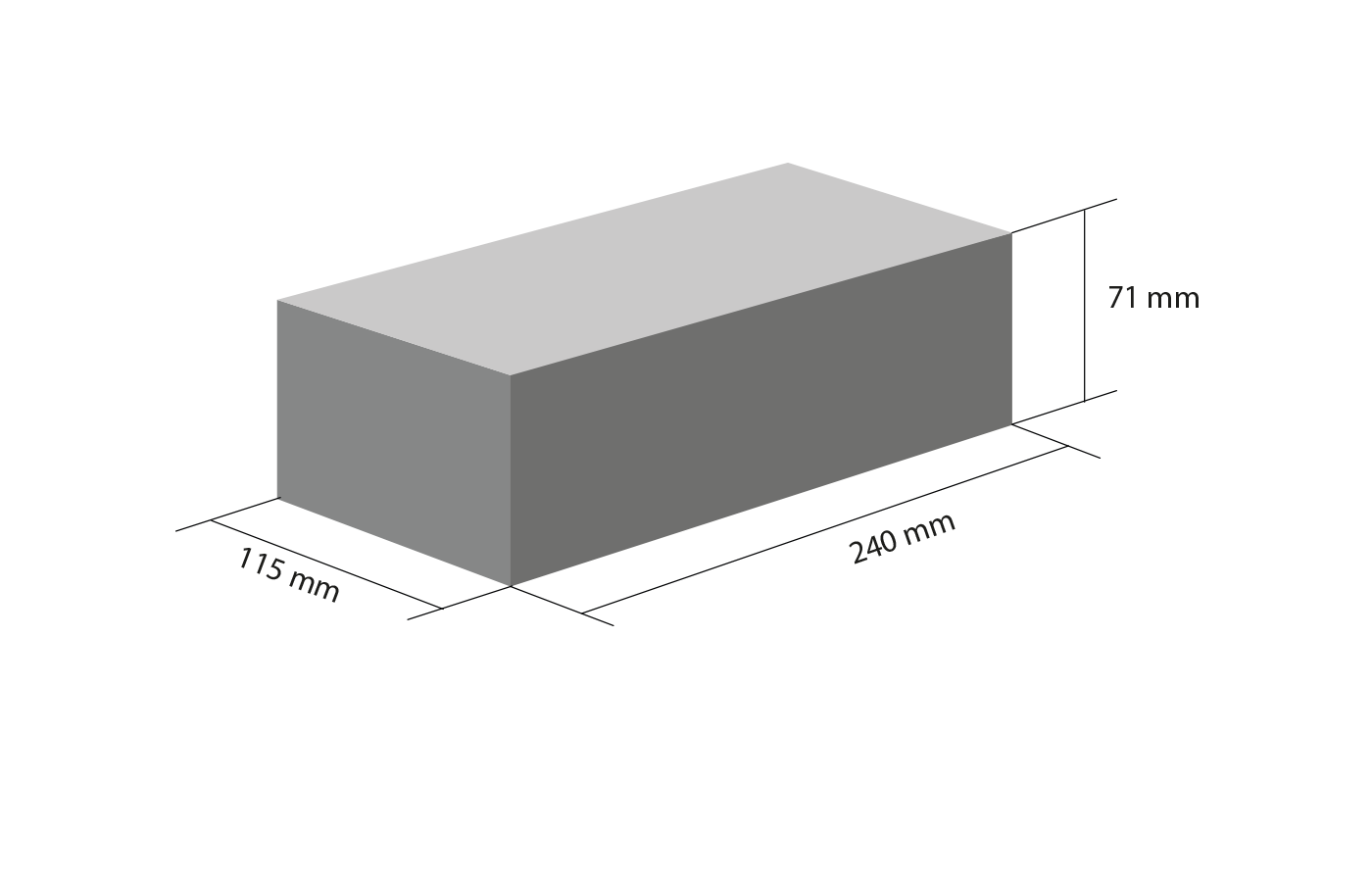 Brick VNF