Mall in Bydgoszcz
Focus Park Mall
Focus Park Mall is one of the most recognizable places in the center of Bydgoszcz. It combines modernity and elegance with the style of post-industrial buildings, and as a result, it perfectly fits into the urban infrastructure.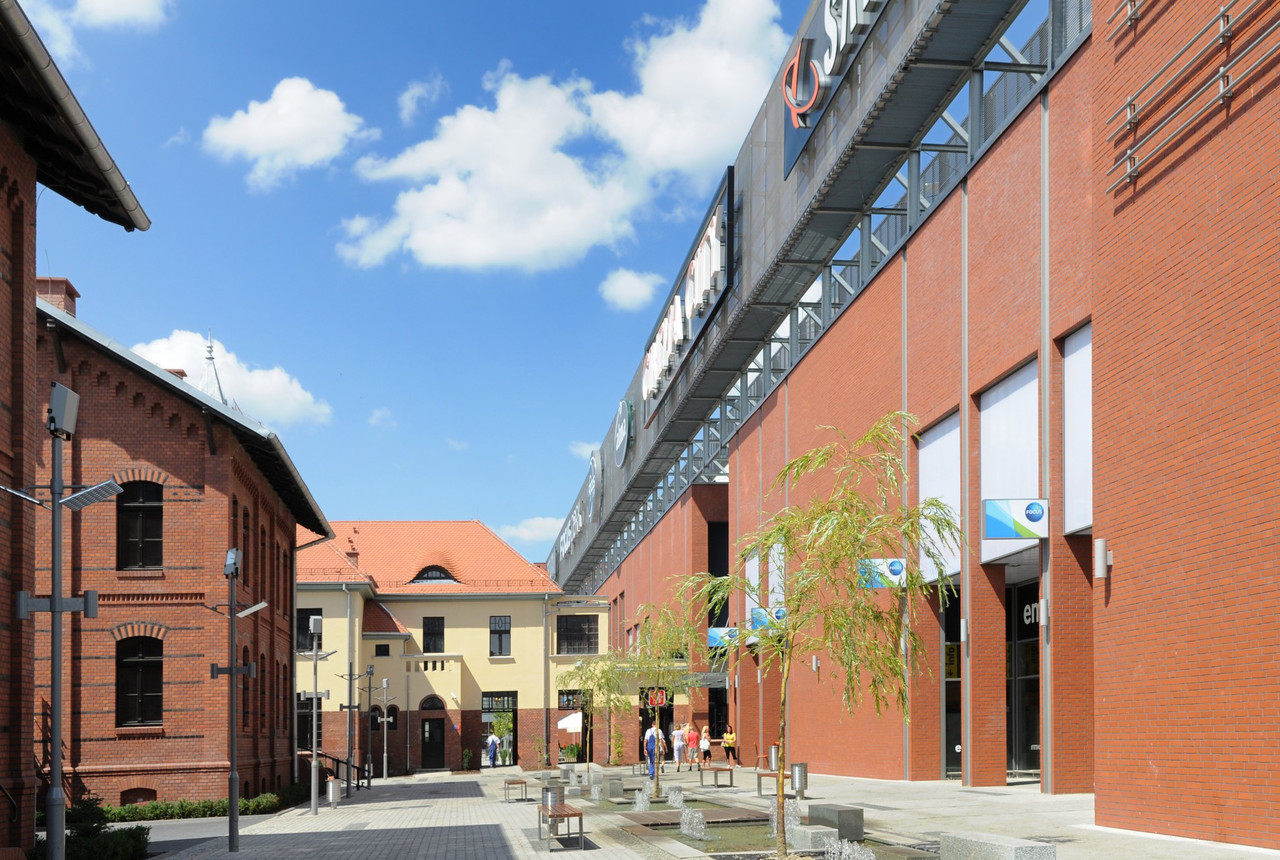 History and contemporary times
Focus Park in Bydgoszcz is another example of the original reconstruction of the Old Town space, while preserving its historical style. A modern shopping and entertainment complex was built on the site of a more than 100-year-old facility where meat processing plants used to be. The whole design also included four historic tenement houses, where, according to the investor's plans, there are currently restaurants, office rooms and music clubs. The architectural concept, developed by the Krakow design office MOFO Architekci, refers to the history of the city, owing to which it perfectly blends into the urban structure of the surroundings.
The style of post-industrial buildings was emphasized by means of a brick façade, for which high-quality Röben bricks were used. According to the investors and the creators of the project, the application of brick is an important element that gives the whole object a consistent character. The choice of brick was dictated by the neighborhood of historic buildings, such as the basilica and over century-old tenements. Particular attention should be given to the tower located at the southern entrance, which was stylishly incorporated into the entire architectural concept.
The total area of the building is 93 thousand m², which makes the Focus Park mall one of the largest shopping and entertainment facilities in the region. The mall has 140 stores, a complex of 13 cinema halls, a three-storey car park for 1200 cars and numerous restaurants, service points and office rooms. The main investor of the project is Parkridge Retail Development, specializing in transforming old post-industrial buildings into modern entertainment centers. From April 23, 2008, the mall is visited daily by thousands of customers, becoming an important point of cultural and social life of Bydgoszcz.