Bedroom with a bathing room
Combining the functionality of the bathroom with the stylish interior of the bedroom allows you to create a unique rest and relaxation zone.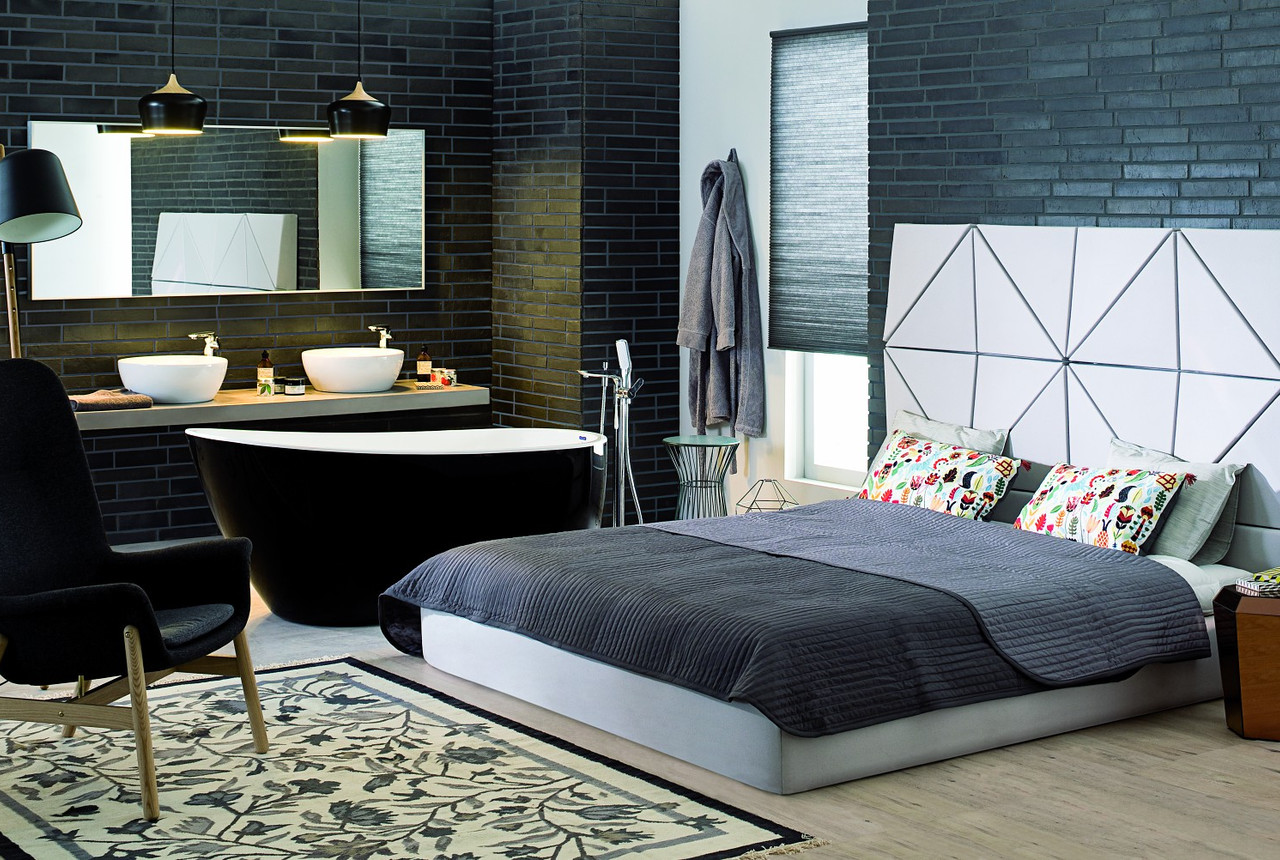 The Sydney clinker bricks in the NF format (240 x 115 x 71 mm) and the new, longer LDF format (290 x 115 x 52 mm) create an interesting mosaic pattern on the wall, and the resulting three-dimensional effect is enhanced by silvery shades and the irregular face surface.
The combination of modern wall colors with geometric patterns on the bed headboard and accessories creates a very fashionable interior. Simple, minimalist forms broken by flowery elements – a carpet and pillows, add a friendly and original character to the design.