Rustic black – ASH STEAKHAUS chain in TROISDORF
Anyone who loves American specialties and at the same time, values high-quality design, should visit the recently opened American Steak House "The ASH" in Troisdorf-Spich near Bonn. This place is an attractive combination of restaurant and a cocktail hall, stylized as the legendary super clubs which flourished in the 1920s and 30s in the US metropolitan cities – New York, Chicago and New Orleans. The Architekturbüro Oezen-Reimer + Partner studio from Bonn was entrusted with the design and implementation of the new building in 2015.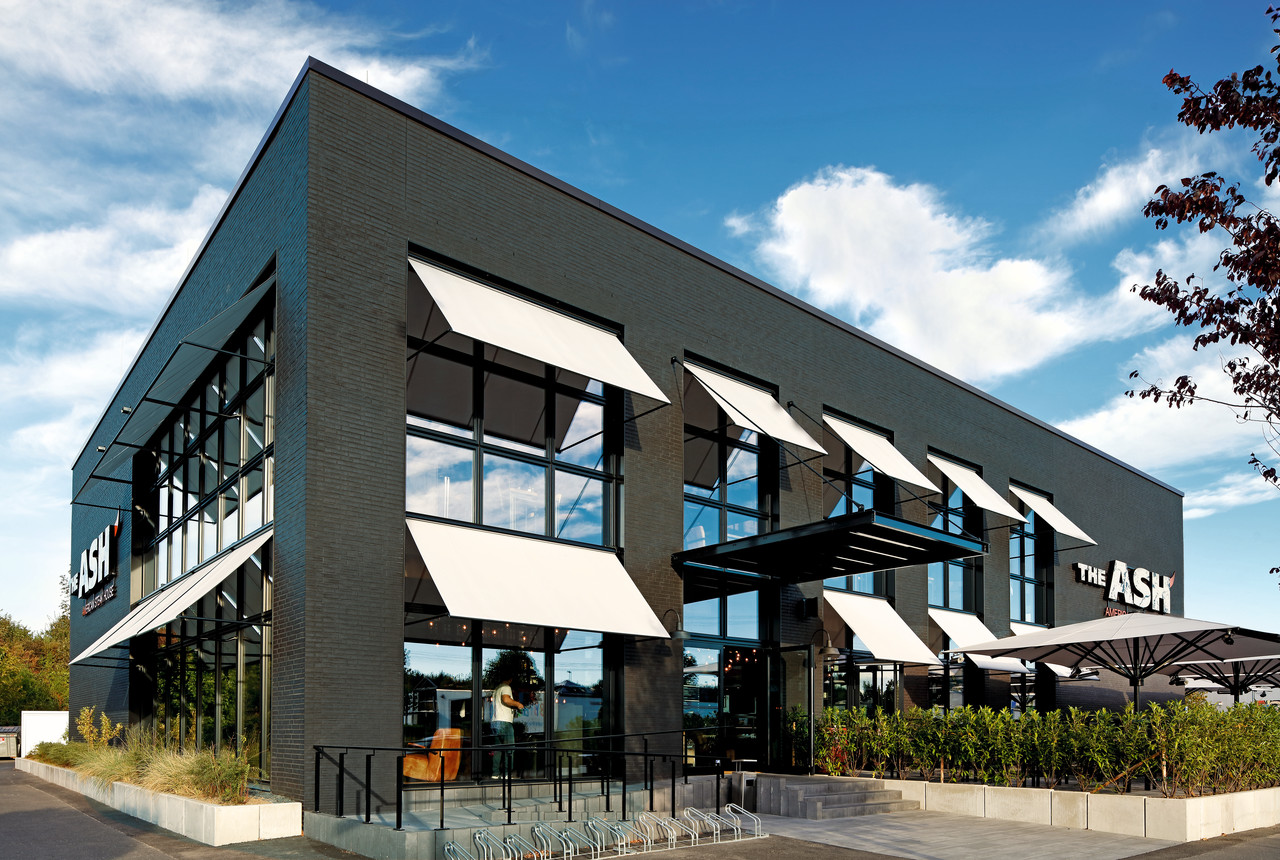 In order to create a unique atmosphere in a place adjacent to industrial and residential areas, as well as highway A59 between Cologne and Bonn, offering space for 200 guests on two levels, the designers developed a compact cuboid with a black façade covered with clinker and elegantly placed narrow windows. Additional places for guests are located on the outside terrace around the object.
A very important point of planning the investment was the selection of clinker. "We wanted to have as dark and narrow brick as possible, which gives the impression as if it was affected by the passage of time. The Röben company was ready to prepare the exact brick as we wanted", says the architect Albert Leorat
Unusual requirement profile
The starting point was the shaded black clinker FARO from the Röben company. "It was the darkest clinker available on the market, which perfectly corresponded to our vision of the color", explains the architect. In order to obtain the face area desired by the designers, Röben provided the reverse type of clinker.
The back side of the clinker brick was consciously turned to the front, so that the torn edges, the imprints of the conveyor belts and the handles in the plant made the production process visible. The obtained result is a handicraft "rustic" clinker FARO, which clearly reflected the rusticity of the gastronomic concept. The façade of the building was "refined" by using a very narrow long format (LDF) 290 x 115 x 52 mm clinker in combination with black joint, which emphasized the modern character of the concept.