Bedroom – clinker vertigo
Surprisingly modern and cozy
Although brick is a traditional material associated rather with austere stylistics, the interiors where it is applied can be surprisingly modern, and most importantly – also cozy. The bedroom was designed as a place to rest, but also to work.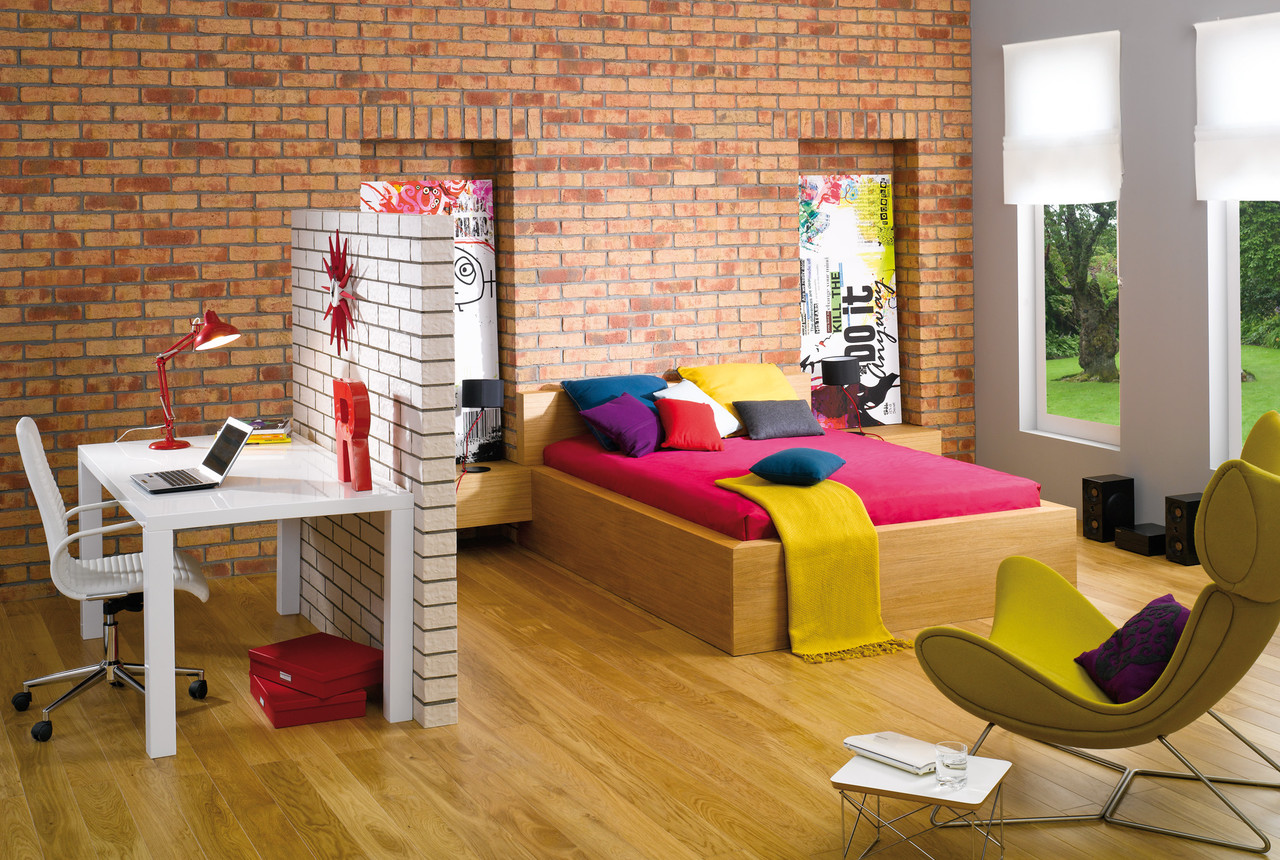 The base of the interior – a wall with recesses between which the bed is situated, is laid with hand-formed sand-colored shaded Moorbrand brick. It impacts the character of the whole room, creates a warm climate conducive to its function. The corner with the desk was separated by a wall – this time made of unique, white clinker. It perfectly fulfills its function and constitutes a beautiful background for displaying favorite gadgets or photographs. Bricks combined with wood in warm tones and expressive, colorful accessories create an attractive, pleasant interior. In short – clinker vertigo!
Abundance of shades
The natural color of burnt ceramics offers a lot of shades – each piece of brick wall is slightly different from the others. As a result, the surface of the wall does not make a monotonous impression, and when it is adequately illuminated – it catches the eye and decorates the room.
Free arrangement
Brick is very practical – it can be used to create various spatial elements at any point in the room. Here, a partition wall was built from bricks and the leisure zone was separated from the work or study corner in an ingenious way. When choosing bricks, do not forget about the power of colors! White facilitates concentration, so in the company of books and a computer, the pearl white Röben clinker brick MONTBLANC will work perfectly.