A modern terrace in anthracite
The space around the house can emphasize the character of the building and complement the design.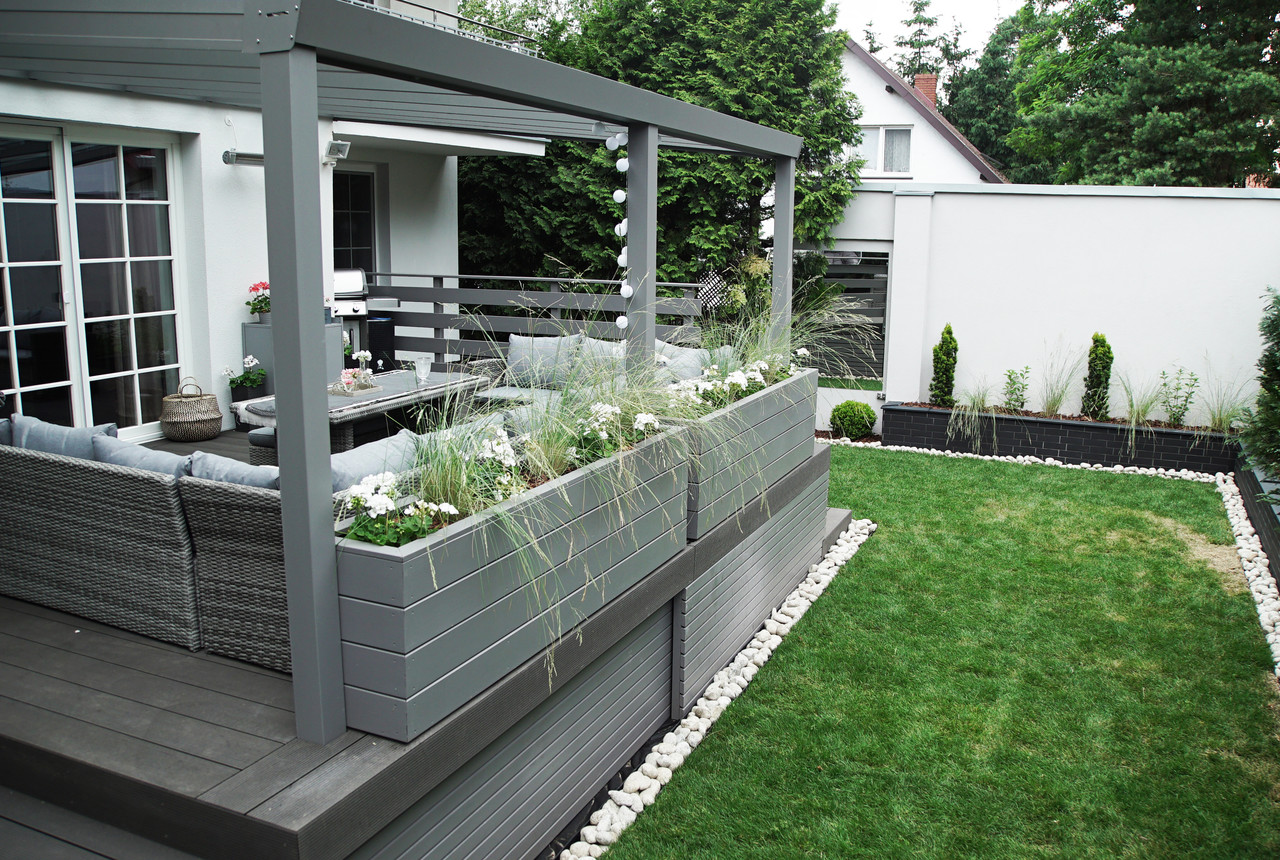 The Portland clinker tiles were used in the design of the terrace developed by the Szybkie Metamorfozy (Quick Metamorphoses) studio. This solution worked perfectly in a modern space. The extremely fashionable anthracite color of tiles perfectly highlighted the nature of the design. Clinker tiles are a perfect solution in the garden or on the terrace due to high technical parameters.
Photo: Design studio Szybkie Metamorfozy